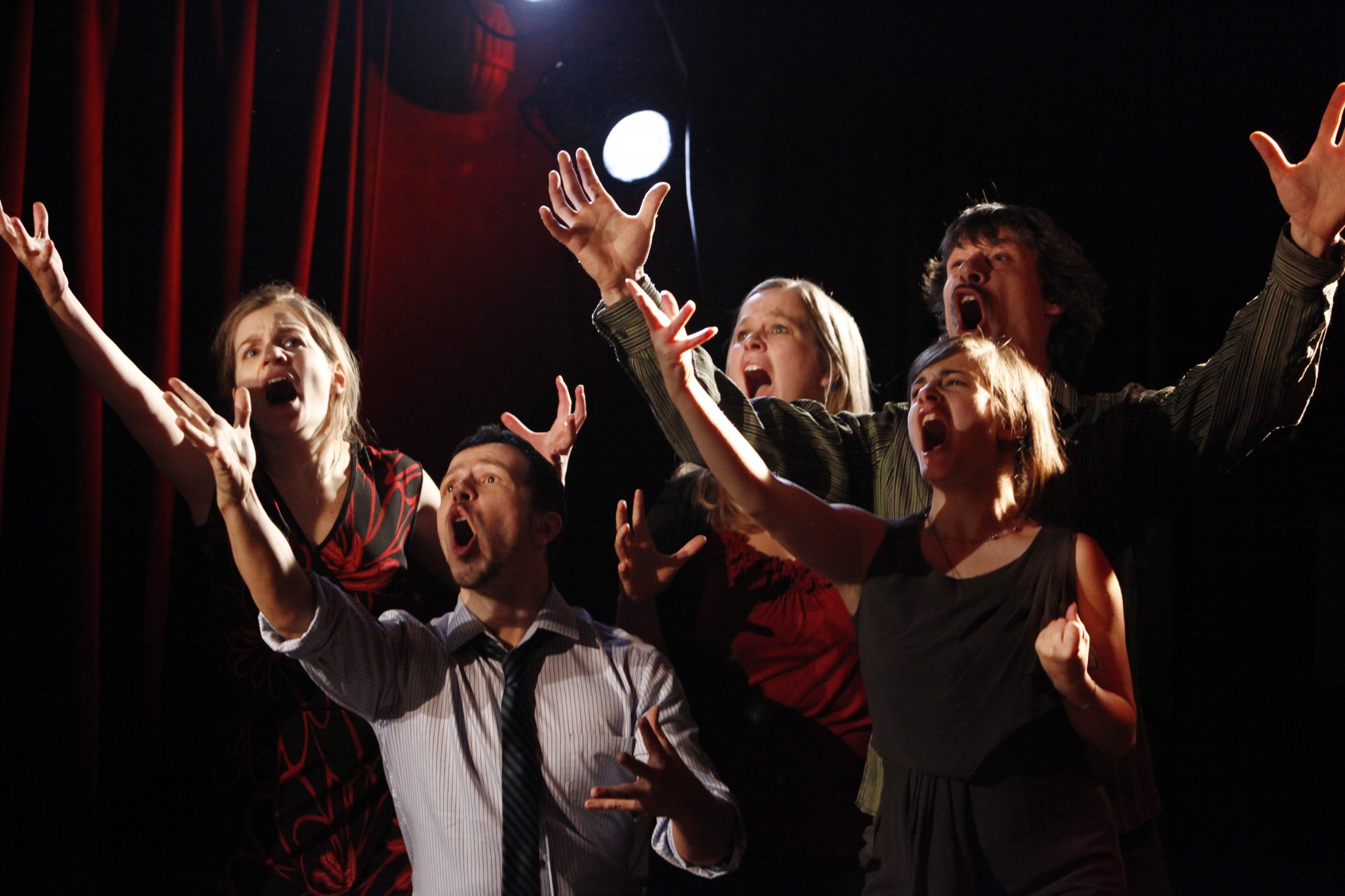 Drama & Improvisation Course run by Julia Cawte at the HOURS studio. News of further courses soon.
The recently completed eight week evening class focused on how to act convincingly without a script.  It explored listening, reacting to each other, status, character, non verbal communication, portraying emotions truthfully and the structure or arc of a story.
These courses are suitable for professionals who want to develop their confidence, charisma and spontaneity, anyone else who wants to explore their creativity, have some fun and meet some new people as well as actors who want to refine their skills.
It is based on the teachings of Stanislavski and Keith Johnstone as well as other practitioners who I have worked with over the last twenty years.