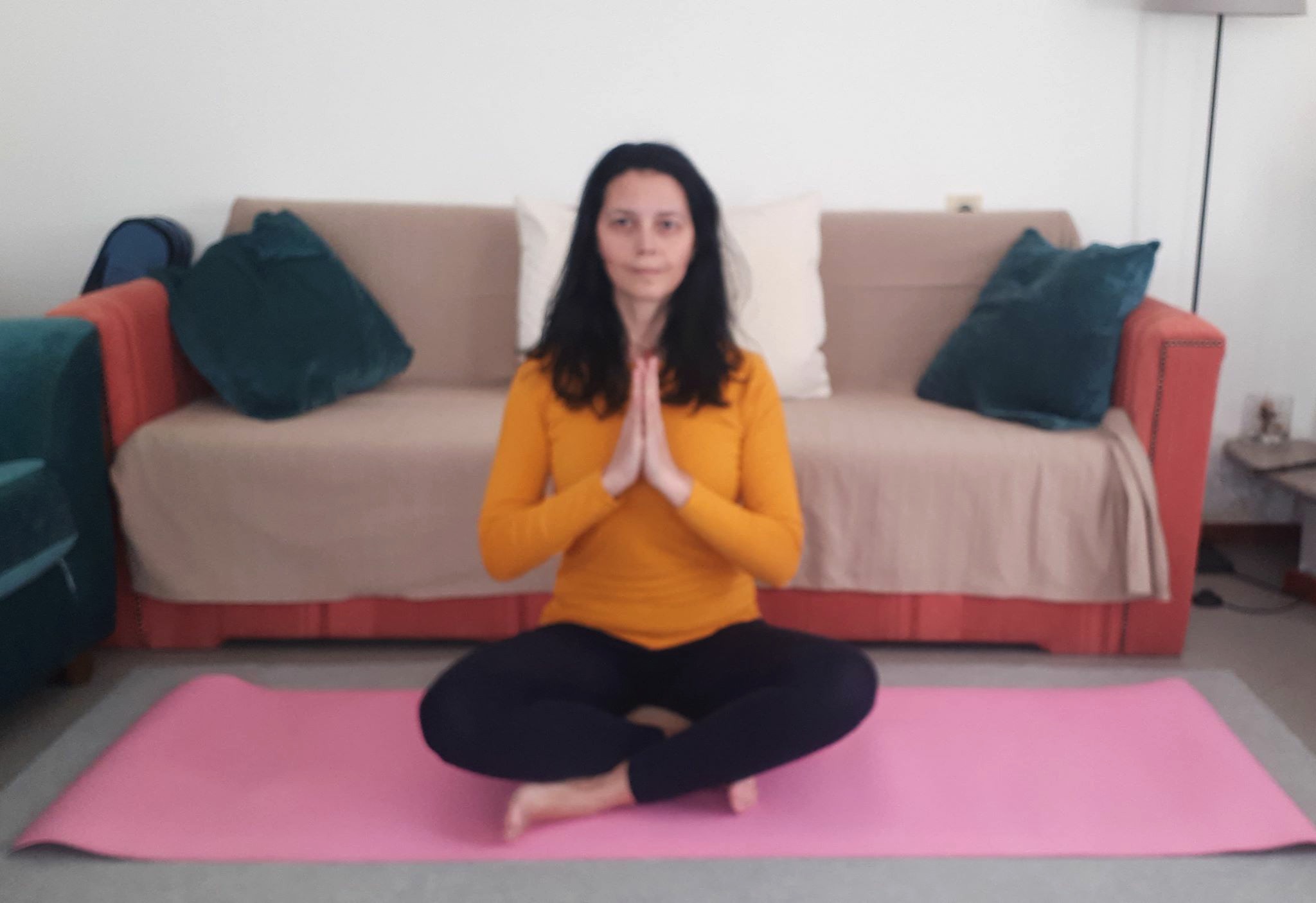 Live Online hatha yoga class – free of charge for all 🙂
Brought to you from Kat's house to your house!
Step by step
Use the contact form in

www.scienceofyoga.co.uk

to provide your name and email so I can register you in this class.

Download and install

Zoom

in advance. You need a free account to be able to access the class. The zoom app is available for smartphones, tablets, computers.

Once your email is registered, you will be sent a link with a zoom meeting number and password. Please check your spam folder, sometimes it goes there!

Set up a home practice space somewhere warm and quiet, with a yoga mat, carpet or large towel, if possible where you'll be undisturbed. You can use cushions for any seated poses and a blanket for full relaxation at the end. Arrange your computer, tablet or smartphone so you can see the screen easily.

Five minutes before the class, please click on the link you've been sent to join. You will then enter a virtual waiting room until the exact time that class starts. If you have particular health issues or injuries, please get in touch in advance.

During class please listen to your body and don't push yourself beyond your limits. Most importantly enjoy your practice. I look forward to seeing you online!
PS: This is a learning curve for me so please feel free to provide any feedback or suggestions.
When you join, you can choose to have your video switched on or off. If your video is switched on, everyone will be able to see you (in a very small thumbnail).
Once you arrive in the virtual class, select the host/teacher in main view and not a grid view of all the attendees. If it isn't by default: select the virtual class and click on the three dots to 'pin' the teacher and make them full screen.
All microphones will be muted during class but allowed on after class. We can also talk via chat too, either before or after class.
About Vinyasa Yoga with Kat Tsaousi.
Vinyasa Flow is a style of yoga where body movement is linked with the breath; often a specific sequence of breath-synchronized movements is used to transition between sustained postures. In Sanskrit, nyasa denotes "to place" and vi denotes "in a special way." Vinyasa movements are smooth, and as we flow using our breath as our guide, the practice eventually becomes almost dance-like. Mindfully moving through the flowing poses can help alleviate static thoughts that may be running through your head – focusing on the inhale and exhale of your breath has a calming effect on your central nervous system.
aikaterini.tsaousi@gmail.com
07960 245094
Science of Yoga website