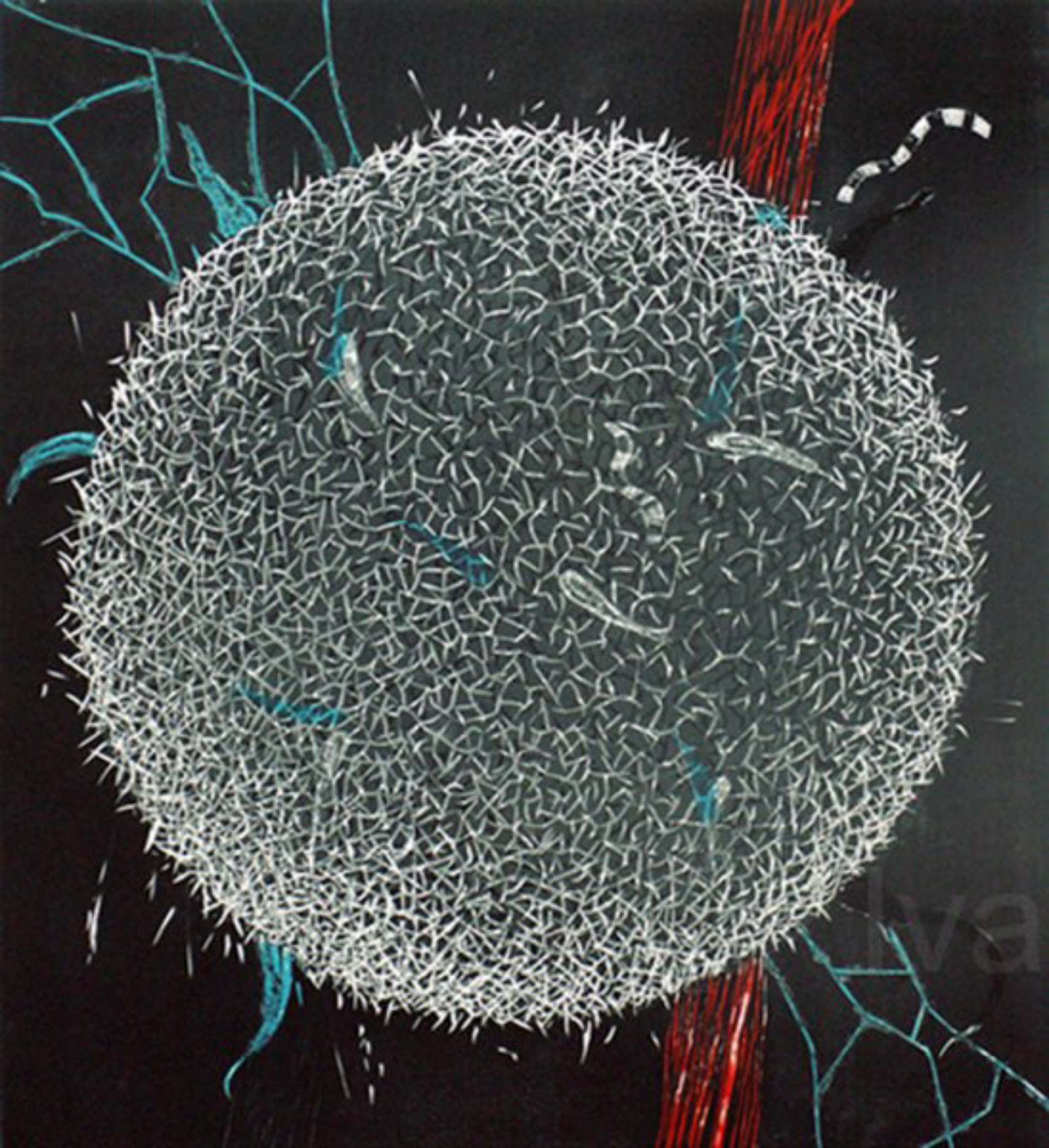 Prints by Iva
IVA, or Ivana Svabic Cannon, is an artist and printmaker who has had ten previous solo shows. She has exhibited widely in the UK and Europe in over a hundred group exhibitions. Iva exhibits annually at the Royal West of England Academy and Spike Print Studio at Spike Island, the studio where she makes her prints.
At HOURS, Iva presents us with a series of original lino cut prints and paper casts created through an insatiable drive for experimentation. Her prints are disarming in their visual simplicity, and yet they contain a complexity arrived at through decades of searching for essence. At once ascetic and opulent, these works clearly reflect their medium.
Iva uses the process of printing to explore abstract ideas. The dynamic interplay of light and shade creates a profound psychological impact. The pattern, the artist's trade mark, is the actor on the scene, carrying the visual message. In this series the dominant visual element is not the colour, nor the tonality, the line or the texture, though all are present, but those elements are united and animated into expression by rhythm. Rhythm acts as a strong device harmonising other visual components and conditioning their presence; without it the emotion cannot be conveyed, but under its helm even the simplest scene becomes an experience.
With these lino cuts Iva is closing the circle of a productive thought; like the three phases of Japanese haiku, in three passes of the plate she achieves the long sought for meaning.
HOURS will be offering Iva's prints for sale.