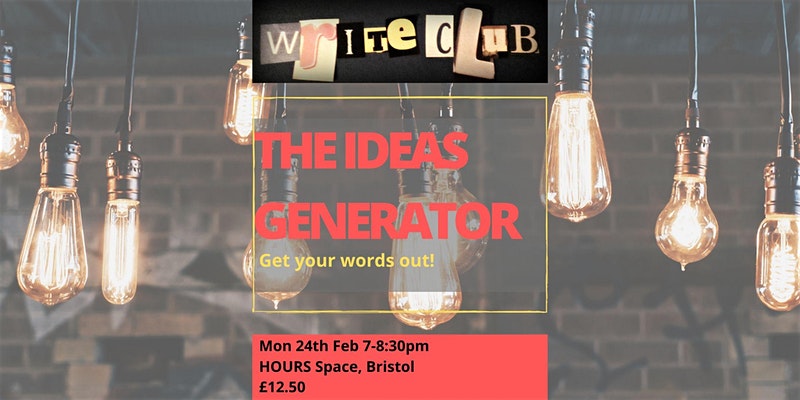 Our short burst, quick fire, energetic Ideas Generator sessions operate on a drop-in basis – buy a ticket, come along, get involved with activities devised to get your creative juices flowing, write, share, write some more.
These sessions have been described by previous participants as fun, challenging, inspiring, opening, healing, beautiful, unexpected.
You'll be invited to engage with free-writing, setting words free, writing fear-wards, allowing new ideas to appear without the constraints of structure or the pressure of expectation. All words are welcome.
If you're looking to refresh your writing, find inspiration, get words off your chest, or kickstart a new project, this is the workshop for you.