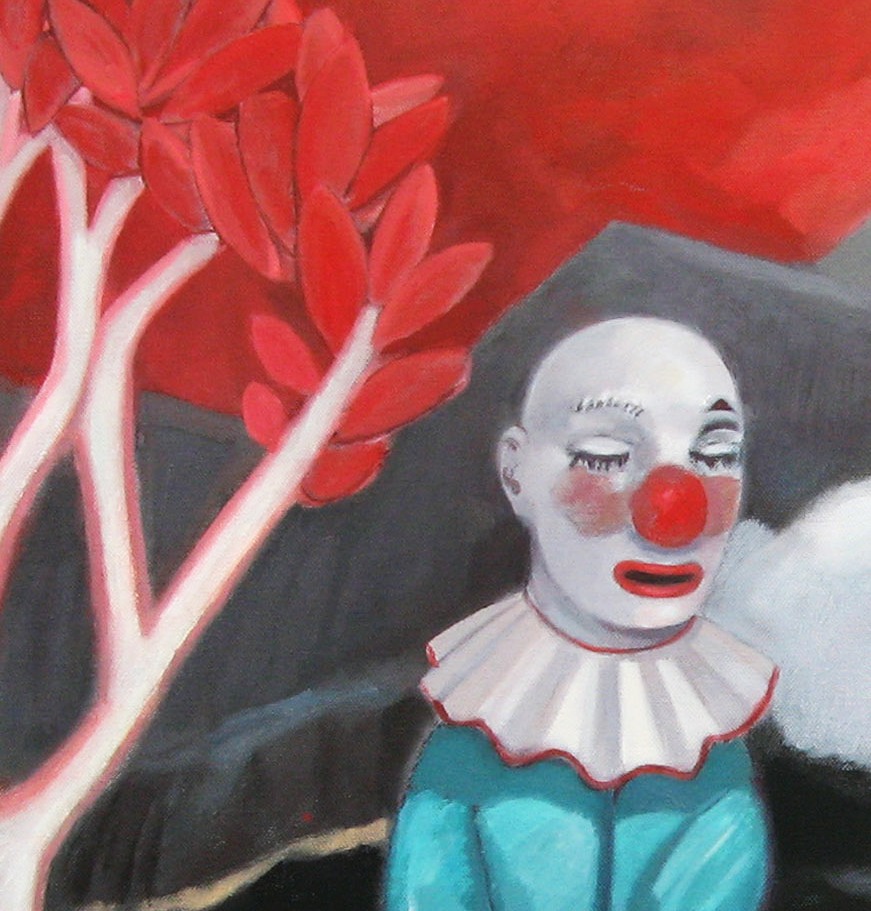 Inspired by memory, dreams and childhood and coloured by an interest in history, folklore and science, Caroline's work explores imagination and takes her on a journey into the infinite world and weird spaces of the psyche. By presenting scenarios of distilled conglomerate versions of such spaces, she uses dream logic and attempts to capture something of the emotive and transient qualities experienced on this adventure.
Her recent work employs a visual language informed by the world of puppets. This language has an uncanny theatricality, which chimes well with the strange and symbolic manifestations of subconscious thought.
In her series Fairyland, presented here altogether for the first time at Hours, she draws from the traditional fairy folklore, as described in the collections of folklorist Katharine Briggs. Caught somewhere between the world of the living and the dead, the works reflect the often bleak and unsettling zones described in the tales, but also contain elements of dream and autobiography.
www.carolinewatson.co.uk