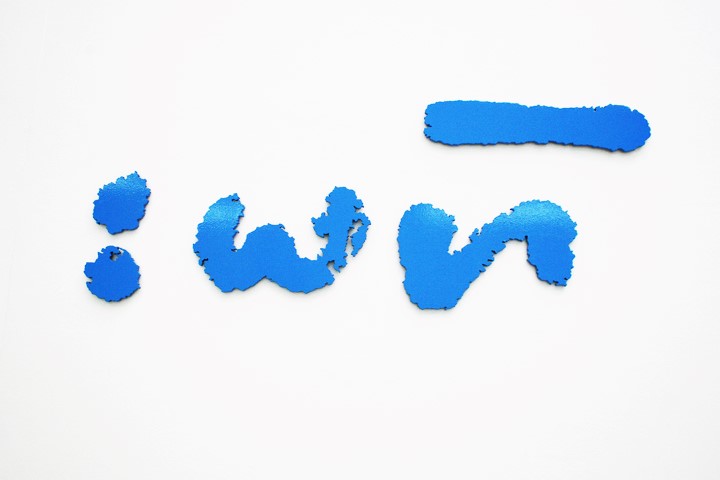 STREET LIFE
Rachelle Aaronson MA
When calligraphy becomes sculpture at HOURS gallery. A solo exhibition of wall mounted sculptures inspired by random marks revealed by the sun, and traces of signs deliberately made stemming from human intervention.
I'm not looking for any one specific object or "sign" on our city streets, it's simply a case of what catches my eye, in the moment. The camera makes the ephemeral, shadows, and traces permanent.
Taking these images into three dimensions requires a rigorous decision making process that can seem at odds with how I find the "involuntary" sculptures through "chance encounters". What follows is a process of determining materials, colour, size and scale. A singular human intervention of my own for others to "chance upon".
Viewers will see "what they will" in each piece. The strength and intrigue is in the ambiguity, the "not knowing" immediately what the back story is.
In the words of Professor Dexter Dalwood who viewed part of my work during the MA degree show "this is quite a hardcore contemporary show".
In my own words, the writing "really is", on the walls!
Contact: rachelle.aaronson@btopenworld.com
Bath Spa University MA Fine Art alumna