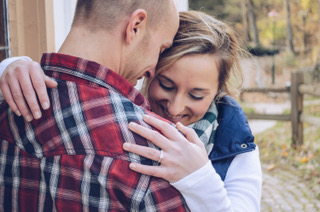 A series of 6 workshops for single women who want to attract and create the loving, connected relationship they most long for.
Tuesday evenings 7-9.30 pm from 13th June to 18th July inclusive.
Being single can be a drag when you don't want to be. It can be tiring having to do everything yourself and lonely when there's no-one to share your daily joys and challenges with. It's frustrating to not understand why your relationships don't last and dating can be a minefield, especially when you're confronted by shallow, gamey behaviour or a stream of people you don't gel with.
This 6 week workshop series is designed to be a safe, nourishing and supportive space for you to explore and transcend your biggest blocks to having the love you want.
This is for you if
– You want more dates (that inspire you),
– You want to find your 'forever' partner,
– You've given up on relationships but still want to be in one,
– You want a deep, heart connection with a partner,
– You want to stand in your power as a woman.
Relationships can be one of our most confusing, frustrating and biggest life challenges: Learning the art of love and attraction is vital if we are to find and create a satisfying, committed, loving partnership.
With a small group of women you will journey together, learning skills and practices to help you
* Feel your innate worth and value,
* Connect to and radiate your natural beauty,
* Magnetise what you want with less effort,
* Attract the attention you want,
* Have more energy,
* Empower yourself in relationship to others,
* Move beyond your blocks and fears,
* Create deeper connection with others,
* Open to more love and intimacy,
* Be courageously and confidently you….
….SO YOU CAN ATTRACT AND CREATE THE LOVING, CONNECTED RELATIONSHIP YOU'VE ALWAYS WANTED!
I'm Natasha Alexander, Art of Feminine Presence Teacher and Heart IQ Facilitator. I met my true love in 2013, after years of relationship and dating disasters, by applying what I teach in this workshop series.
Here's what one woman said about working with me:
"Working with Natasha was a key part of my mission to manifest my soul mate. It took a while, but it was worth it! I still have on my wall my images and words describing the perfect relationship – all of which has come true! She helped me identify and release the fears and other stuff that was blocking me having what I wanted. Thanks Natasha, I'm forever indebted." Hils, Bristol.
Another woman I've worked with says:
"When I am being coached by Natasha, I really feel her being present with me and following everything I say. I feel very safe and very heard. And that is quite a rare thing in society today. She has a way of tracking me and really feeling what I am feeling, and I always feel better at the end of the process. I would definitely recommend her." Debbie, Exeter.
Please arrive 18.45 for 19.00 start.
Ends at 21.30.
Spaces limited.
Please book through the Eventbrite link
The event on Facebook.