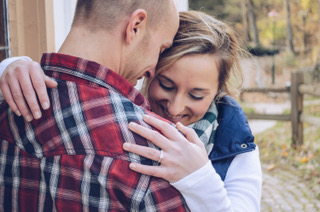 Cancelled.
Being single can be a drag when you don't want to be. It can be tiring having to do everything yourself and lonely when there's no-one special to share your daily joys and challenges with. It's frustrating to not understand why your relationships don't last and dating can be a minefield, especially when you're confronted by gamey behaviour or a stream of people you don't gel with.
This is for you if
– You want more dates (that inspire you),
– You want to find your 'forever' partner,
– You've given up on relationships but still want to be in one,
– You want a deep, heart connection with a partner,
– You want to stand in your power as a woman.
During this 2.5 hour taster workshop I share some vital knowledge and skills that will make a big difference to your love life immediately, including:
* ways of communicating that break down barriers and create instant loving connection with another;
* how to move through daily life in a way that brings you pleasure and increases your attractiveness and magnetism (without you changing anything outwardly!);
* how to turn on your radiance and be more confident receiving attention.
Relationships can be one of our most confusing, frustrating and biggest life challenges: Learning the art of love and attraction is vital if we are to find and create a satisfying, committed, loving partnership.
Deepening this work and further practising The Secrets of Love and Attraction will help you
~ Feel your innate worth and value,
~ Connect to and radiate your natural beauty,
~ Magnetise what you want with less effort,
~ Attract the attention you want,
~ Have more energy,
~ Empower yourself in relationship to others,
~ Move beyond your blocks and fears,
~ Create deeper connection with others,
~ Open to more love and intimacy,
~ Be courageously and confidently you….
….SO YOU CAN ATTRACT AND CREATE THE LOVING, CONNECTED RELATIONSHIP YOU'VE ALWAYS WANTED!
Here's what a couple of women said about the last taster event:
"Thank you!! It was such a joy to find this space and thank you for being you!! It was surprising, enlightening. I found out new things about myself and useful practices to take away" Be, Bristol.
"Natasha created a calm, safe environment where nobody felt judged and we were able to share and show vulnerability" Lou, Bristol.
I'm Natasha Alexander, Feminine Empowerment Coach & Facilitator. I met my 'forever man' in 2013, after years of relationship and dating disasters by applying what I teach in this workshop and the following full workshop series.
Here's what one woman said about working with me:
"Working with Natasha was a key part of my mission to manifest my soul mate. It took a while, but it was worth it! I still have on my wall my images and words describing the perfect relationship – all of which has come true! She helped me identify and release the fears and other stuff that was blocking me having what I wanted. Thanks Natasha, I'm forever indebted." Hils, Bristol.
Another woman I've worked with says:
"When I am being coached by Natasha, I really feel her being present with me and following everything I say. I feel very safe and very heard. And that is quite a rare thing in society today. She has a way of tracking me and really feeling what I am feeling, and I always feel better at the end of the process. I would definitely recommend her." Debbie, Exeter.
Please arrive 18.45 for 19.00 start.
Ends at 21.30.
Spaces limited to 8 women for maximum value and attention.
Please book through the Eventbrite link. Investment £25

Redeemable against the price of the full workshop series should you decide to continue. If you cancel more than 7 days in advance you will be offered a place at another taster. Due to limited numbers refunds are only given if I cancel the event; thank you for understanding.