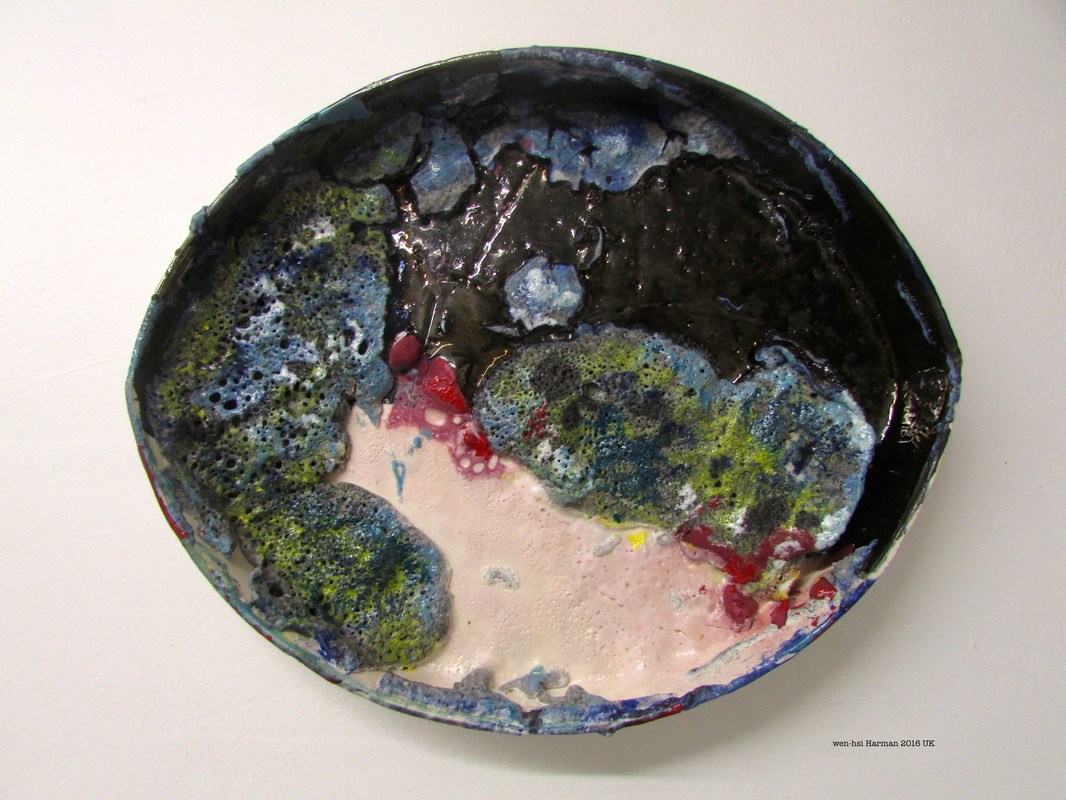 Clay is my mediation.
Using clay is a way to restore myself.
Wen-Hsi Harman (1984- ) is a Taiwanese emerging ceramic artist, based in Bristol, United Kingdom.
Her ceramic practice investigates cross-cultural identity through clay. Living away from her homeland gives her a clearer perspective of the culture in which she grew up. These experiences have provided a platform from which she can address cross-cultural questions.
Wen-Hsi creates a series of ceramic works based on handmade sculptural porcelain spoons, fingerprints, bananas, and traditional Chinese characters to explore tension of cross-cultural identity, between the East and the West through clay.
I use my fingers to create my fingerprint work. My inspiration comes from a field trip to Taiwan, I saw the indigenous Amis using their fingers to push and pinch clay to make their pottery. Please see a ten-minute film of this experience: https://vimeo.com/79514968 
The movements of my fingers is my central process to deal with my own identity. My fingerprint work does not consist of exact repetition; the structure of the piece is defined by many similar actions resembling each other. I used my fingers to press and push clay as comforting actions. Those simple actions were a meditative process as an artistic strategy, following my breathing between inhaling and exhaling. It was a way to balance my breathing with my movement and the action of my finger. 
Website: http://www.wenhsichenceramics.com 
Facebook: Wen Hsi Harman ceramics 
Instagram: Vickywenhsi. Ceramics.1694059 
Twitter: @WENHSIartist