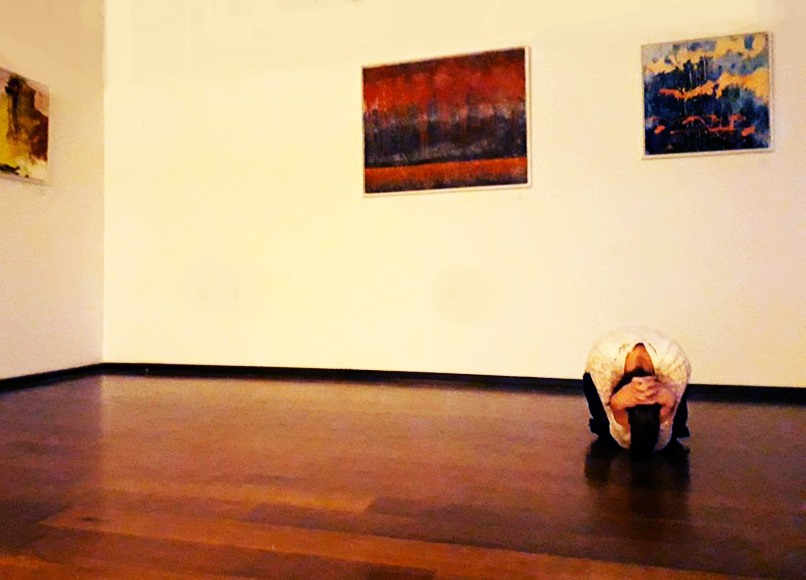 You are invited to a life drawing workshop with two movement artists in space, exploring their inner landscapes of sensations, emotions and internal images. You are invited to draw/paint/sculpt. There will be moments of stillness in between movement.
Authentic Movement is a somatic practice. The process of 'movement-in-depth', is based on movement and Jungian analytic experience, where the mover only proceeds when unconscious impulses move her, active-imagination-in-practice. There is no choreography. The movement, which arises, is raw. It arises from the very core of one's being, expressing the self through symbolic movement.
We invite the artists to be the The witnesses.
The Witnesses watch and observe their own responses through sensation, imagination, emotion. They express/recount their experience through their medium.
Movers:
Saara Tatjana Nelson (GB/FI)
RDMP. Dance Movement Psychotherapy (MA). Applied Theatre/Drama (MA). Body/Mind Awareness and Dance & Movement facilitator. Practicing Authentic Movement. Argentine Tango dancer. Singer/Violinist. Experience in BMC, Feldenkrais, Skinner Release, Franklin Method, Poetic Movement.
Stella Azzurra (IT)
Cost: £20/18
Contact Saara:
Email: tatjananelson@gmail.com