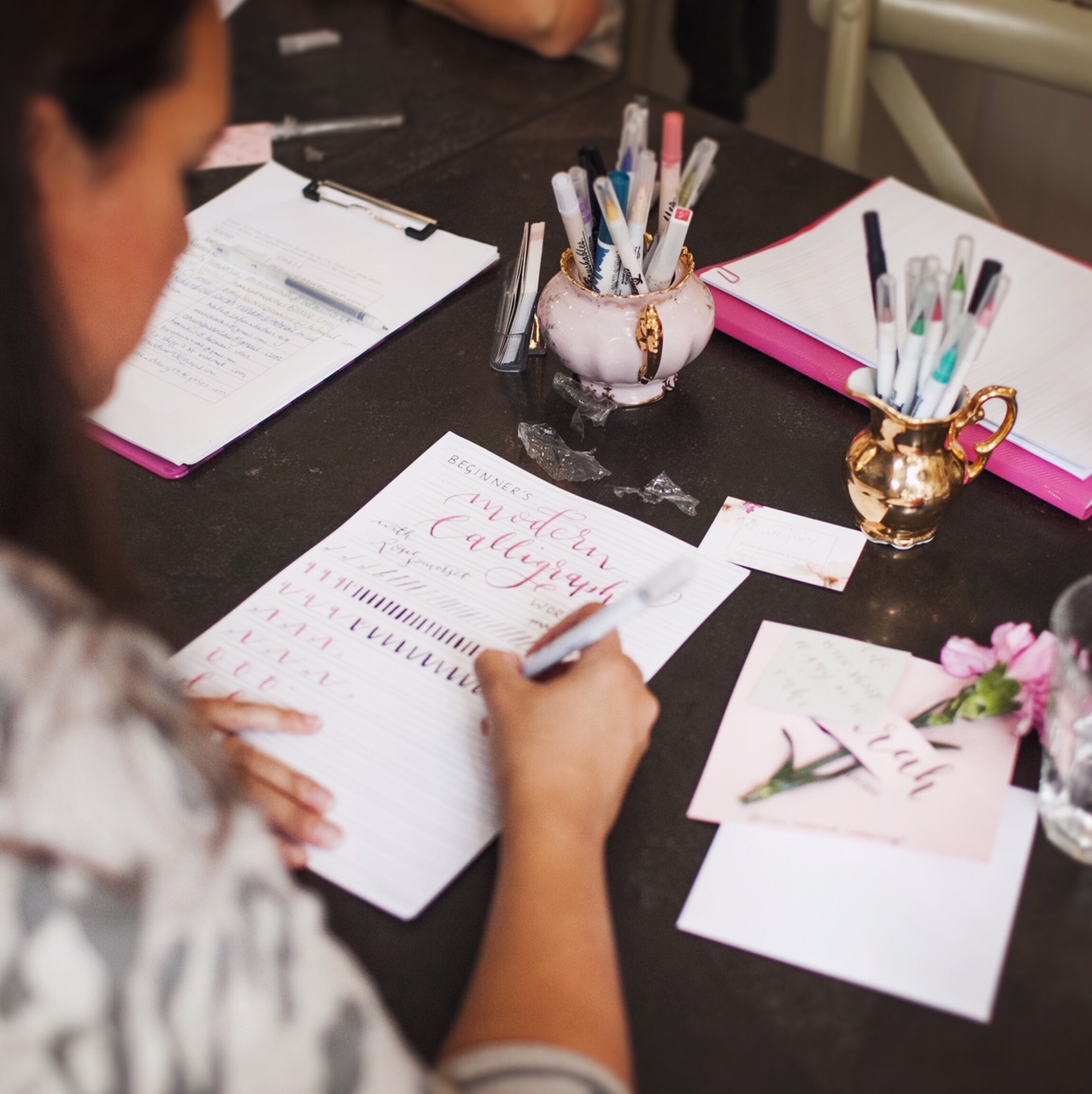 This beginner's modern calligraphy workshop with Rosie Somerset Lettering will teach you everything you need to know about starting with the basics of brush pen calligraphy. Come and learn how to write beautifully with a brush pen and explore how to put a modern twist on this classic and relaxing art form.
This is a beginner's workshop – no experience necessary! We will begin with exploring the basic shapes and patterns that are used in calligraphy, before moving on to learning how to write all the letters in a modern brush style. By the end of the class we will put these skills together into writing words in your own unique style.
The ticket price includes a personalised take home kit including a brush pen and practice sheets so you can continue to write modern beautiful calligraphy.