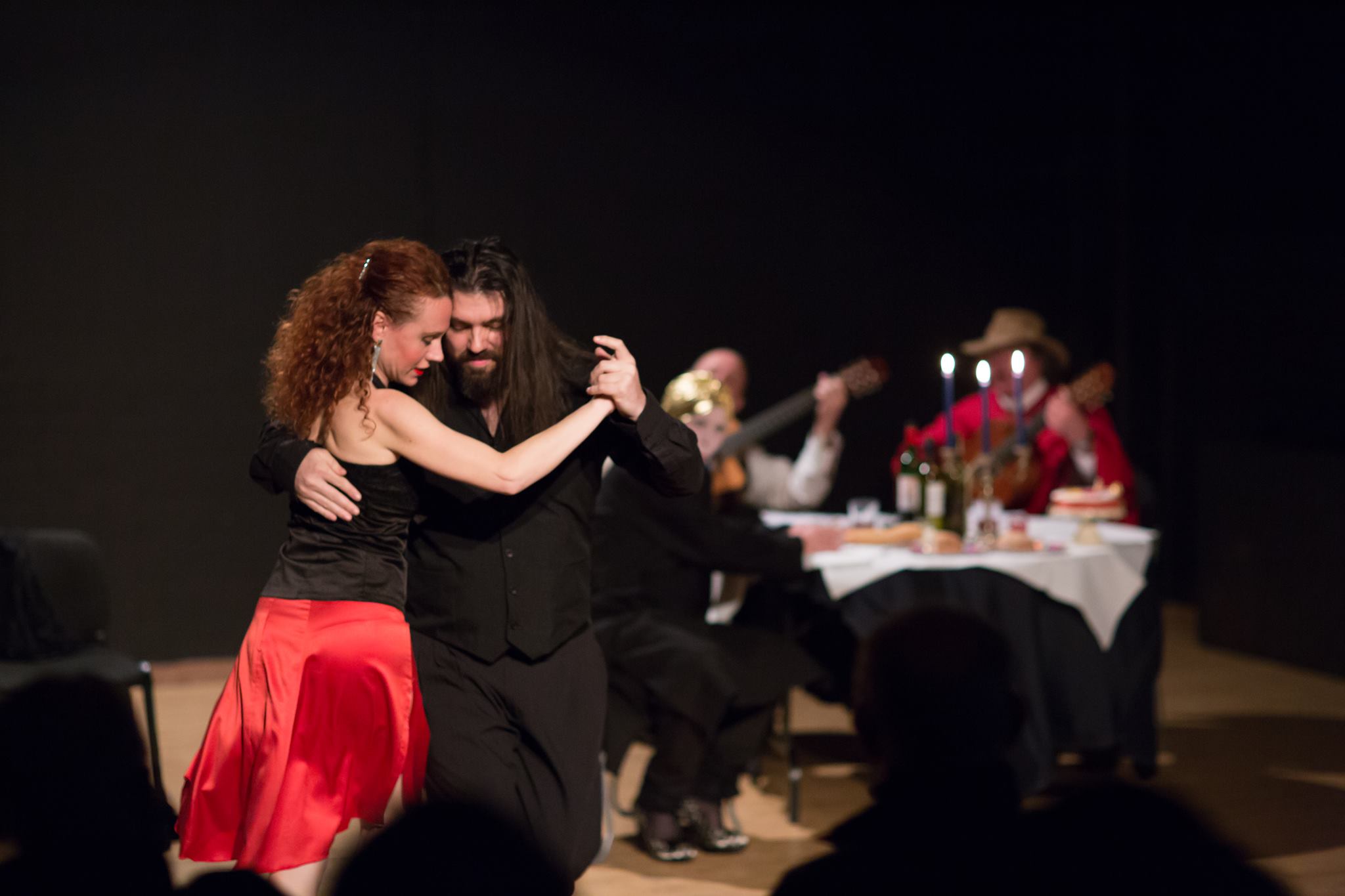 Special event: Tango Workshops & Milonga Evening BYO.
with Alejandro Angelica & Ornella Solar
We are pleased to invite you for a Special afternoon of Tango Workshops with us.
Our Tango Workshops have the goal to deepen the themes studying the technique of it, and to apply the step to the music. 
Two Different offerings for you: 
15:00 – 16:15 Theme 1
Volcada, and Biomechanics of Apilado Axis
16:30 – 17:45 Theme 2
Rebotes, Ocho Cortado of the lady with Adorno's for social dance and rhythmical orchestra
At 18:00 Start Milonga evening 
With an excellent Tango DJ music of Alejandro Angelica 
with Traditional Tango Orchestra, Modern and contemporary Tango Orchestra from Buenos Aires!!
Prices: 
1 Tango Workshop: £15 
2 Tango Workshops: £25 
2 Tango Workshops + Milonga evening £25 
Milonga Evening: £5 
2 Tango Workshops give to you free access to the Milonga
For the Milonga people can bring wine and beer to drink.
We offer coffee, tea and cake for the evening Milonga
The Tango Workshops have a maximum limit of 7 couples
For booking write to 
tangopuroinfo@gmail.com
Milonga evening limit is 35 people 
for booking write to
tangopuro@gmail.com
or contact: Ornella 07770045542
Alejandro: 07776528395