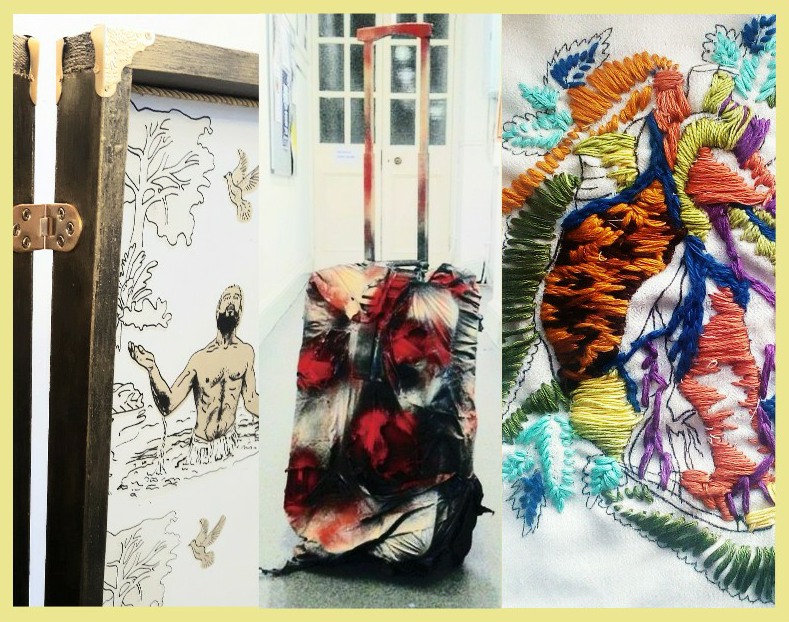 strangethoughtsart.wordpress.com
Follow the link.
A delve into the complex minds and thought processes behind the art we make. Each persons personal journey, and how this runs through their veins into creating a design.
A collective group of artists in the making, explore the process of expressing themselves through their creations.
Fern- A venture into the colliding worlds of human and animal relations. The art I create speaks of conflicting turmoils of preservation whilst living in a mass consumerism world. I want the art I create to socially engage and interact with my audience,I want to emote thoughts and feelings. I want to challenge society's collective memory.
Benji – My practice is based on exploring the innermost thoughts and core beliefs that contribute to the make up of a person. Then challenging these with the view of moving forward in a more positive and progressive way.
Michelle – My art practice involves using mixed media and is often a multi layered process, photography being the underpinning element. Experimentation and re-examination play an important role in my work which is inspired by natural elements and environments.
Kiera – In my practice I use sentimental or found objects and re-purpose them using elements of creative writing and drawing. Within my work there are themes of vulnerability, trauma and chaos often distorted and indistinguishable through the impulsive process of layered erratic scrawls.