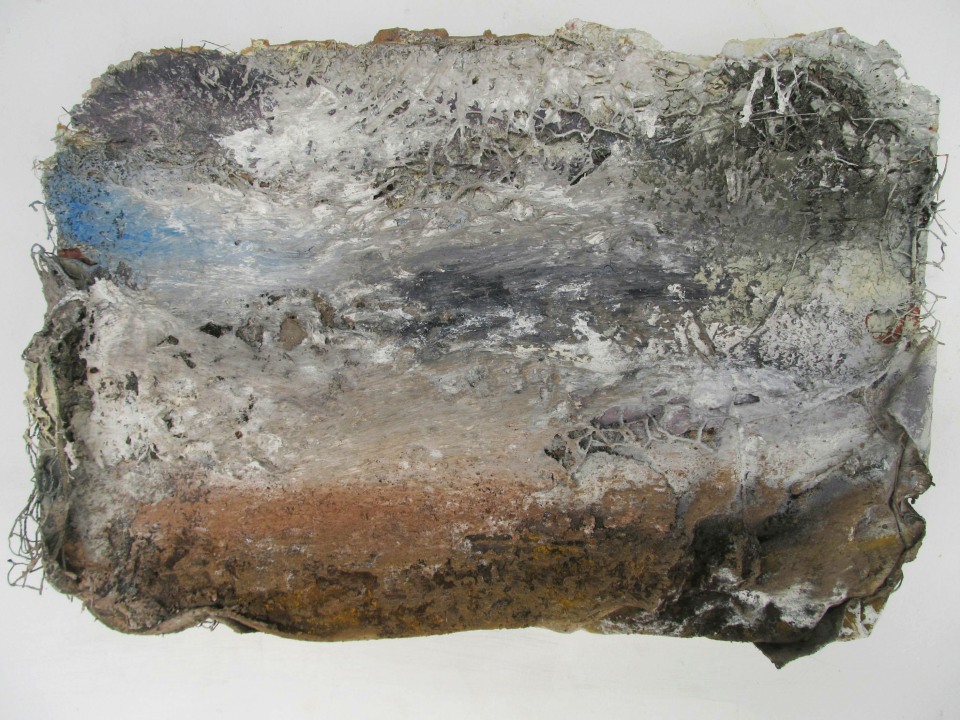 Poetry workshop with Dawn Gorman
Online from Friday 2nd October 2020 £10 – Advance booking essential: contact Dawn Gorman dawn@dawngorman.co.uk
Online format, with critiquing support. Images of the exhibition are below.
Explore your own response to landscape, taking inspiration from Andrew Hardwick's exhilarating landscape paintings in his exhibition Ground at HOURS. The painter uses unconventional materials, as well as paint, to suggest the rawness of the landscape – can we adopt related techniques in our writing?
The two-hour, online workshop will be emailed to you, with links to explore Andrew's exhibition at HOURS. It will include detailed prompts to inspire you to write two new poems. You will be free to complete it in your own time, and, when you have two drafts, you can submit them to Dawn for a detailed critique.
£10 – Advance booking essential: contact Dawn Gorman dawn@dawngorman.co.uk
Dawn Gorman is an experienced poetry workshop leader and prize-winning poet, who writes with passion for, and empathy about, landscape ("There is an intensely felt oneness with the natural world" – Martin Malone, on her book, Instead, Let Us Say, Dempsey & Windle, 2019). www.dawngorman.co.uk
Below please find: Views of the gallery. One or more photos of each painting with various lighting and detail with captions below each. Also, some videos are available here on the HOURS Facebook page.