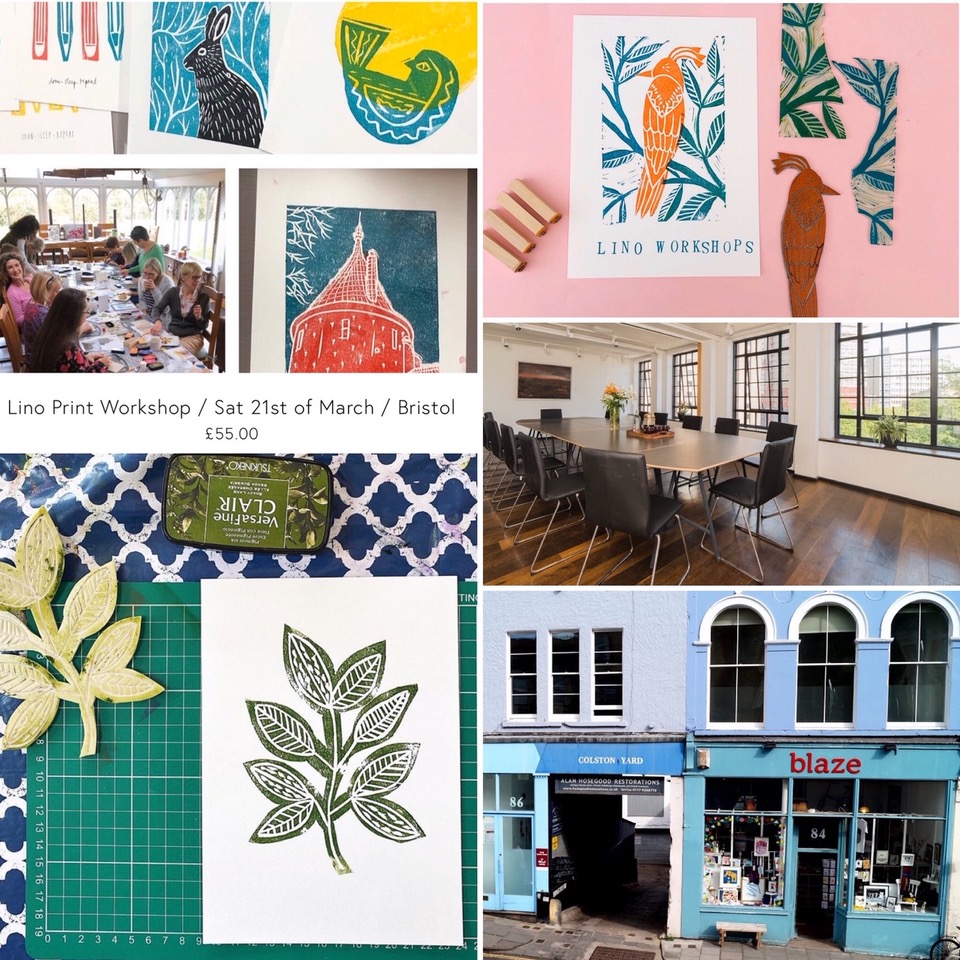 New date to be arranged
With Harriet Popham
In this workshop you will be working with soft carve lino and creating A5 prints.
All materials and equipment provided including 3 pieces of A6 lino which once turned in to stamps and tiles you'll be able to reuse at home for years to come.
Harriet's workshops are designed to work for everyone including complete beginners to more experienced printers. She will ensure that the common fear of drawing is taken away with some simple warm up exercises and by having optional templates to hand so that if you choose to, you can be immersed in the process rather than worrying about your design.
In this 3 hour workshop Harriet will show you carving techniques that will enable you to create beautiful individual stamps as well as full blocks / scenes. You will carve several different designs and have plenty of quality paper to do lots of printing in an array of colours.