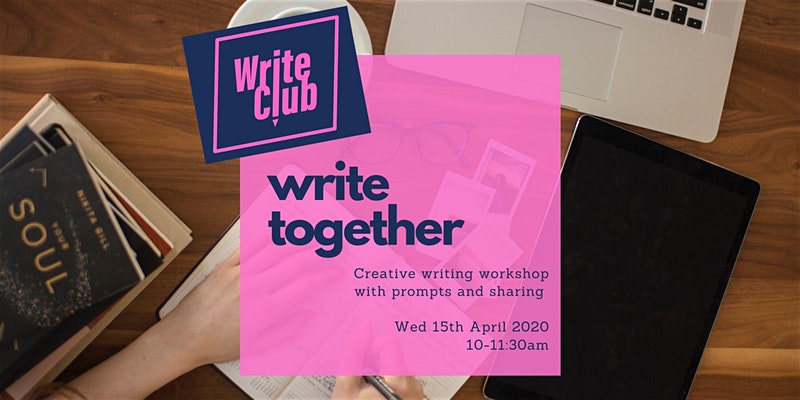 Let's come together and write. A creative writing workshop offering prompts to help you get words on the page, plus a chance to share.
About this Event
WriteClub online workshop – via Zoom
In this Write Together session, you'll be offered prompts to help you get words on the page, plus the space to share your words with others. You'll be guided all the way, so whether or not you have a regular writing practice, you'll be welcomed wholeheartedly.
This is not a workshop about craft, but instead, a session where you can find inspiration and enjoy the process of writing together.
This is for you if:
you enjoy writing…
…and maybe you've been struggling to get words down recently
you want to connect with other writers
you want support in getting ideas flowing
you feel like writing would be a useful focus for you right now.
Come and meet like-minded people, get words out and set them free.
"Thank you so much for the workshop this morning, it felt really nourishing and exciting to be able to engage with Write Club." (Katie)
www.writeclub.org.uk
About your facilitator:
Alison Powell supports new and established writers with their creative work. She established WriteClub in 2016 and has since run regular workshops on all aspects of the writing craft. She is an award winning writer, published in various anthologies and magazines and holds an MA in Creative Writing from Bath Spa. She has been an secondary English and drama teacher for many years and is also a qualified an INLPTA certified Master Practitioner of NLP and coaching.
She believes that everyone has the right to express themselves in writing and runs all her sessions with a positive approach. Her passion for poetry and story along with her enthusiasm for helping people find the best in themselves are reflected in her lively and open presentation style. She will do her very best to ensure that you find the support you need to make your writing work.