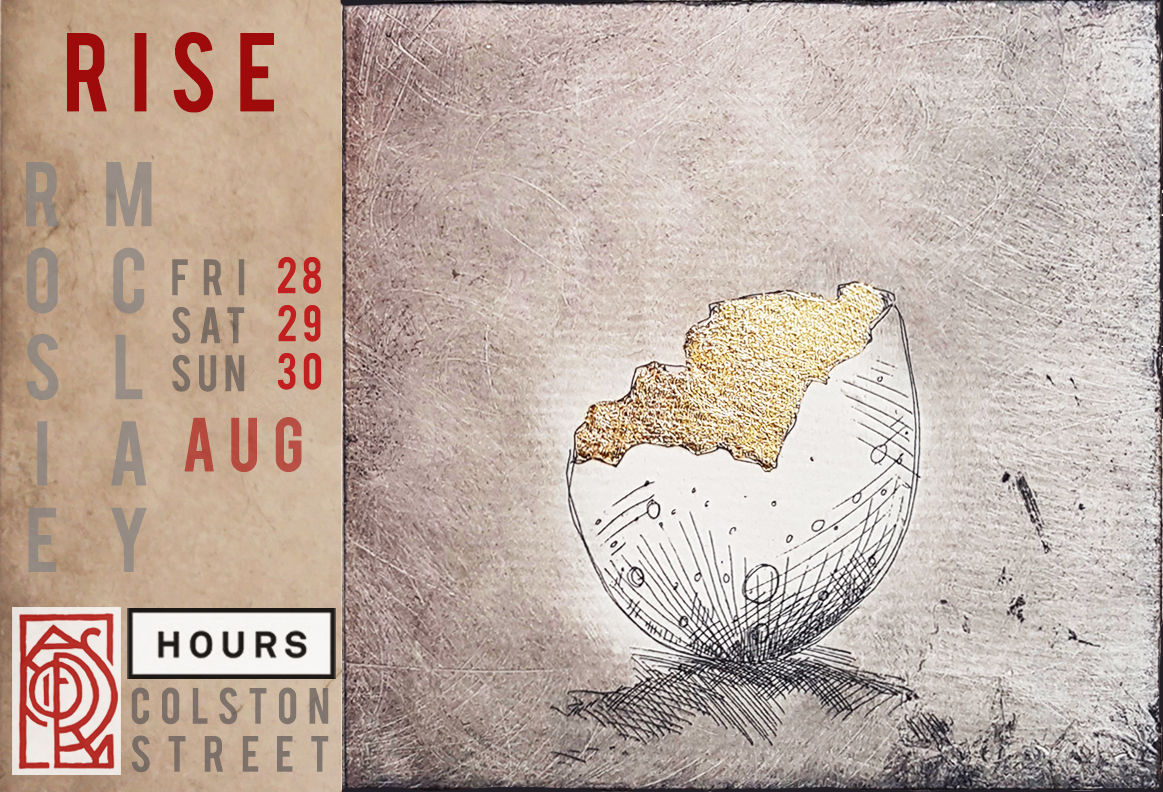 Rosie explores what it means to be a living thing; capturing the wonder of the human and animal body, predominantly through intricate copper plate etchings. Using this traditional printmaking technique adds a voice from the past, and is suggestive of the artists' choice of a fragile subject matter; death, birth, extinction and growth.
At HOURS the artist will exhibit new works that show a sensitivity which is always present in her work. The pieces combine her curiosity about anatomy and form with a series of works considering what binds humans, animals and plants.
Growing up in East Sussex, the artist is now based in Bristol. Her practice and work in the arts there has been ever growing. After studying her Degree in Drawing and Applied (Fine) Arts at University of the West of England (2014) she has been a mover and shaker in the arts of the City, including co-founding a new large artist studio space, Estate of the Arts. In 2016 she was nominated as One of Bristol's Most Influential' young people by Rife Magazine and commended as an 'outstanding artist to watch' by Wells Art Contemporary. Enthusiasm and dedication has allowed her art making to flourish. Rosie Mclay has exhibited around the UK and internationally.
Website: rosiemclay.com
Instagram: @RosieMcLay