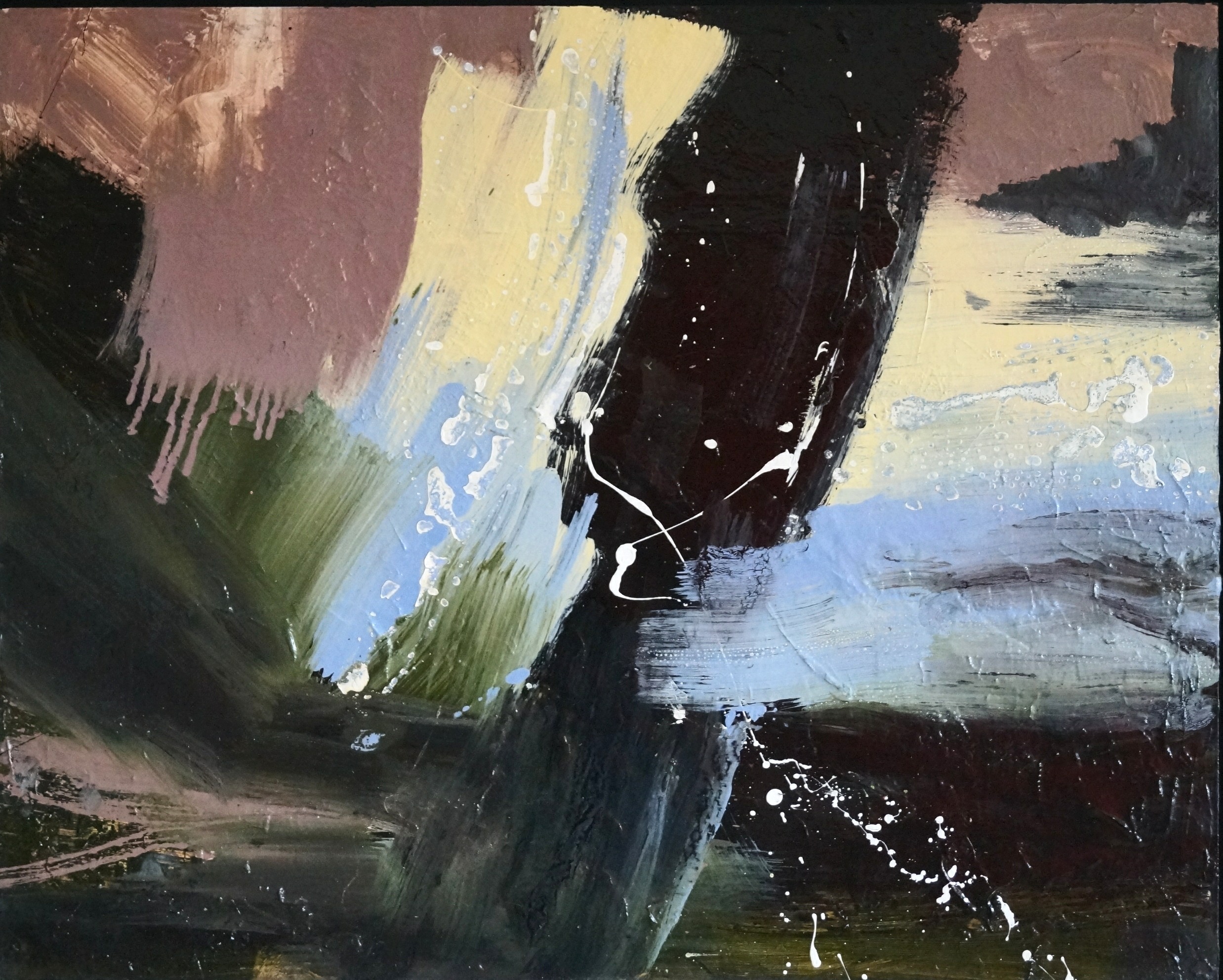 New abstract oil paintings by Nigel Shipley.
'I used to be a plein air urban landscape painter which was a good foundation from which to move on to abstract expressionism. I made this move because I could see that abstract painting has infinite possibilities and each painting holds mysteries that continue to give.
My paintings evolve over weeks or months. Each one has a limited number of colours (usually four) and I use controlled and accidental marks to describe emotions and an atmosphere. I begin by making random marks on a blank canvas and then search for the next step to move the painting on. By working on several paintings at once and I give myself time to wait until I can see where to go next. Each one is an experiment into what I can do with abstract painting which takes me in many different directions and results in paintings that are sometimes quite different from each other.
You are welcome to visit me at my studio in Old Market, Bristol, (send me an email at nigelshipley13@gmail.com) or see my current work at my website www.nigelshipley.com or follow me on Instagram a #shipleynigel.'