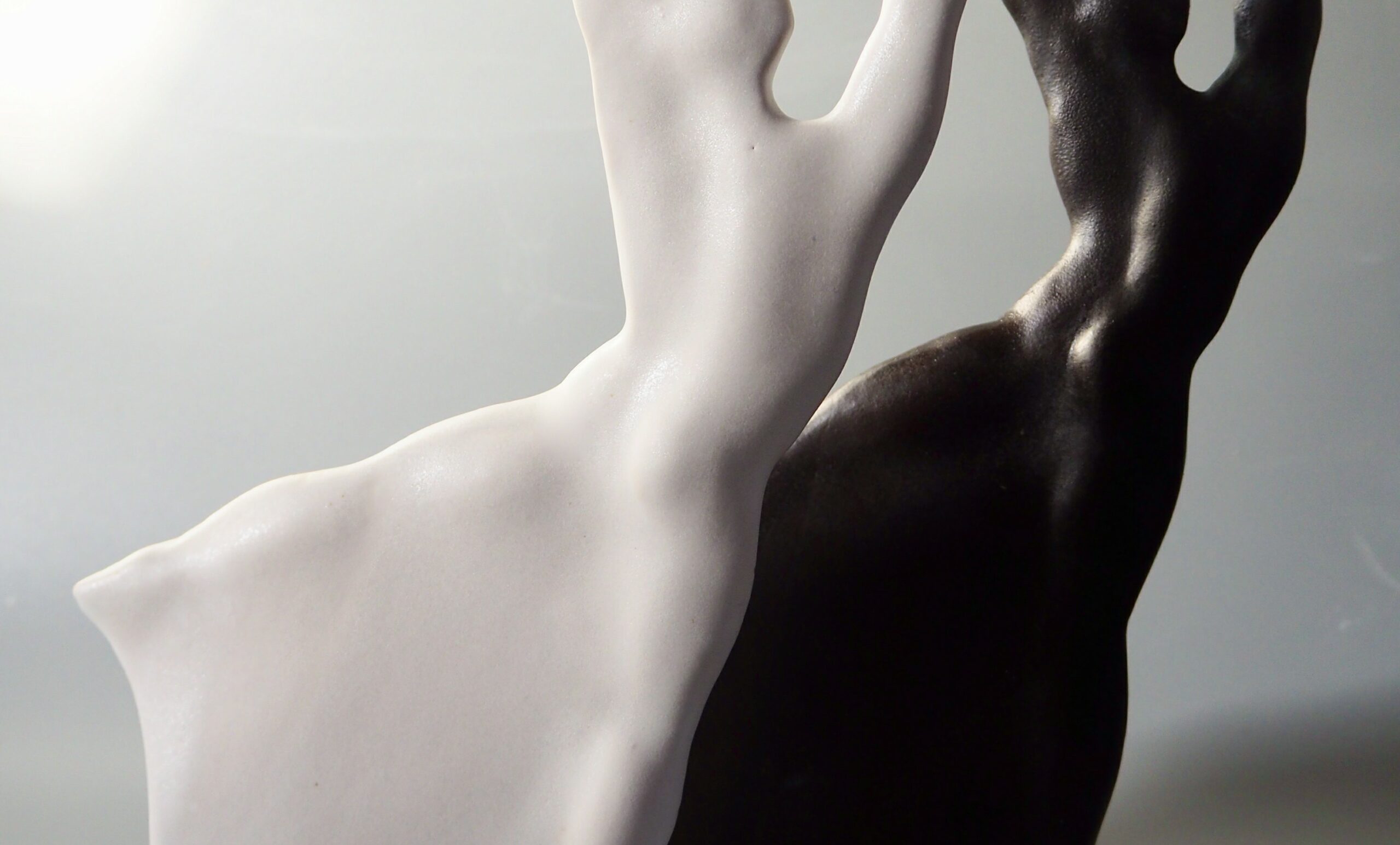 Sculpture, drawing and painting by Jenny Life
A celebration of movement and landscape through paint, print and clay.
Exploring the way that light enhances the contours of the human form, this exhibition aims to capture the dynamism of the moving body. Life drawings, sketches of ballet dancers in rehearsals and, due to lockdown, online performances have been my inspiration. Through a variety of media I have tried to convey the energy of the human form and the way dancers move together. I use clay to create figurative wall pieces and sculptures that combine light and shadow to enhance the shapes in relief. My landscape paintings on canvas and clay also use the interplay of light and dark to evoke a sense of time and place.
It looks like by July 23rd, we will be able to assemble in the old way, have a drink and celebrate the launch of the exhibition. If the rules are tightened, again, we will have a change of plan.