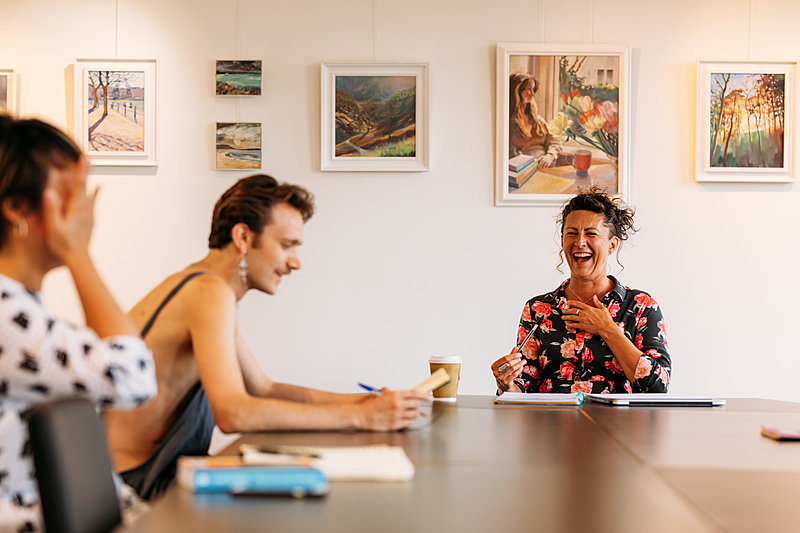 Dive into the wonderful world of flash fiction in this workshop.
What's that, you might ask? Flash fiction is usually less than 1000 words. It's dense, often challenging, typically uses a typical story arc, and tends to be immediate. Also known as microfiction, smoke-long fiction, drabble, or sudden fiction – soon these terms will roll off your tongue!
In this experience, you'll find out what flash fiction is and isn't. Exploring various examples and several different starting places for creating brand new flash. Expect to write on the spot and to leave with several pieces of flash fiction to develop. By the end of the day, you'll be quite the pro!
Your host Alison will begin the workshop by asking, what does flash mean to you? You'll be introduced to the form by looking at examples from award-winning flash writers. After a discussion, prompts will be offered to get you writing. There will be the opportunity to read your writing if you would like to.
Alison will give suggestions to each guest where they could take their work next (or get it published). You'll also leave with a list of anthologies and competitions where you could submit your works.
Alison's flash fiction has been shortlisted, longlisted and highly commended in competitions that include: The Bath Flash Fiction Award, the Reflex Fiction Prize and The Short Story Creative Non-fiction Flash award. Alison co-edited the 2018 National Flash Fiction Day Anthology and has had her fiction published in several magazines – you'll be in perfect hands!
Booking essential – click here.