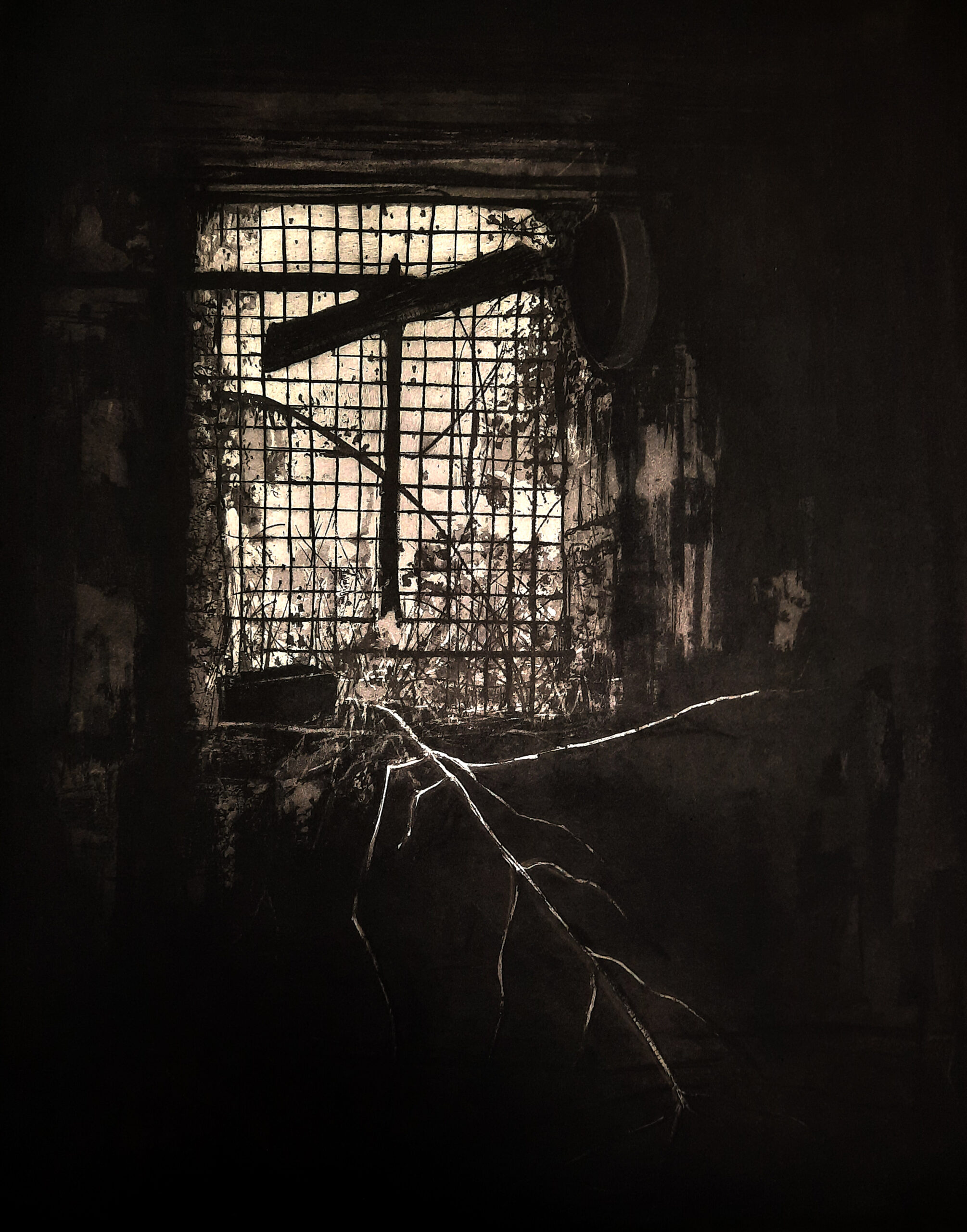 Poetry workshop with Dawn Gorman
Explore your thoughts about landscapes that were exploited to establish our industrial past, and the bittersweet irony of the modern-time loss of our industrial heritage. We will take inspiration from Jemma Gunning's haunting artwork in her exhibition Remnants at HOURS, which is an investigation and portal into structures that have been left to fall into states of disrepair. The artist specialises in etching and lithography – methods using an enforced process of decay, where acids erode metal and alter the surface of limestone, which echoes the decay process in the buildings themselves.
Online alternative will be provided if face-to-face event is not possible.
PLUS and opportunity to later record yourself reading your two, honed workshop poems for broadcast as part of a Remnants poetry showcase on The Poetry Place on West Wilts Radio.
Dawn Gorman is an experienced poetry workshop leader and mentor, and a prize-winning poet. She curates and presents The Poetry Place on West Wilts Radio, is poetry editor of Caduceus magazine, and is a freelance writer and editor.
www.dawngorman.co.uk