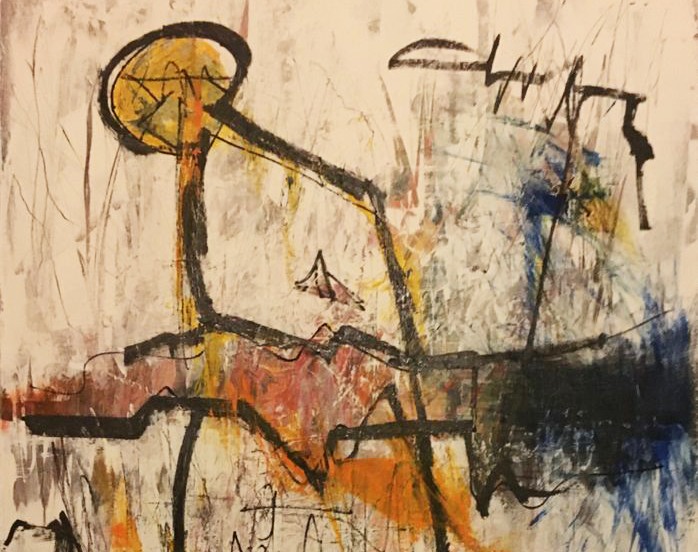 Abstract painting by Anna Grear.
Anna is deeply drawn to the non-objective and to the idea that reality is emergent, complex, mysterious and dynamic. Her interest in New Materialist thought, her long-standing meditation practice and her passion (as a hypnotherapist) for the communicative unconscious leads her to see each painting as an evolving relationship between paint, materials, tools, moods, ego-states and the quality of the light at the time.
The paintings always surprise her and their 'finished point' is just a contingent cut in an ongoing process that could continue into endless diffractions that drift across each other in layers. The paintings hint at this liveliness for the perceiver — new shapes, textures and lines emerge for the viewer as they gaze at the work. These shapes, textures and lines seem to operate as symbolic communication from the viewer's own unconscious, and people frequently comment on the things they can 'see' in the works — the things that emerge as 'recognisable' for them. Anna is consistently intrigued by the variety of these insights and what they might mean for the viewers themselves.