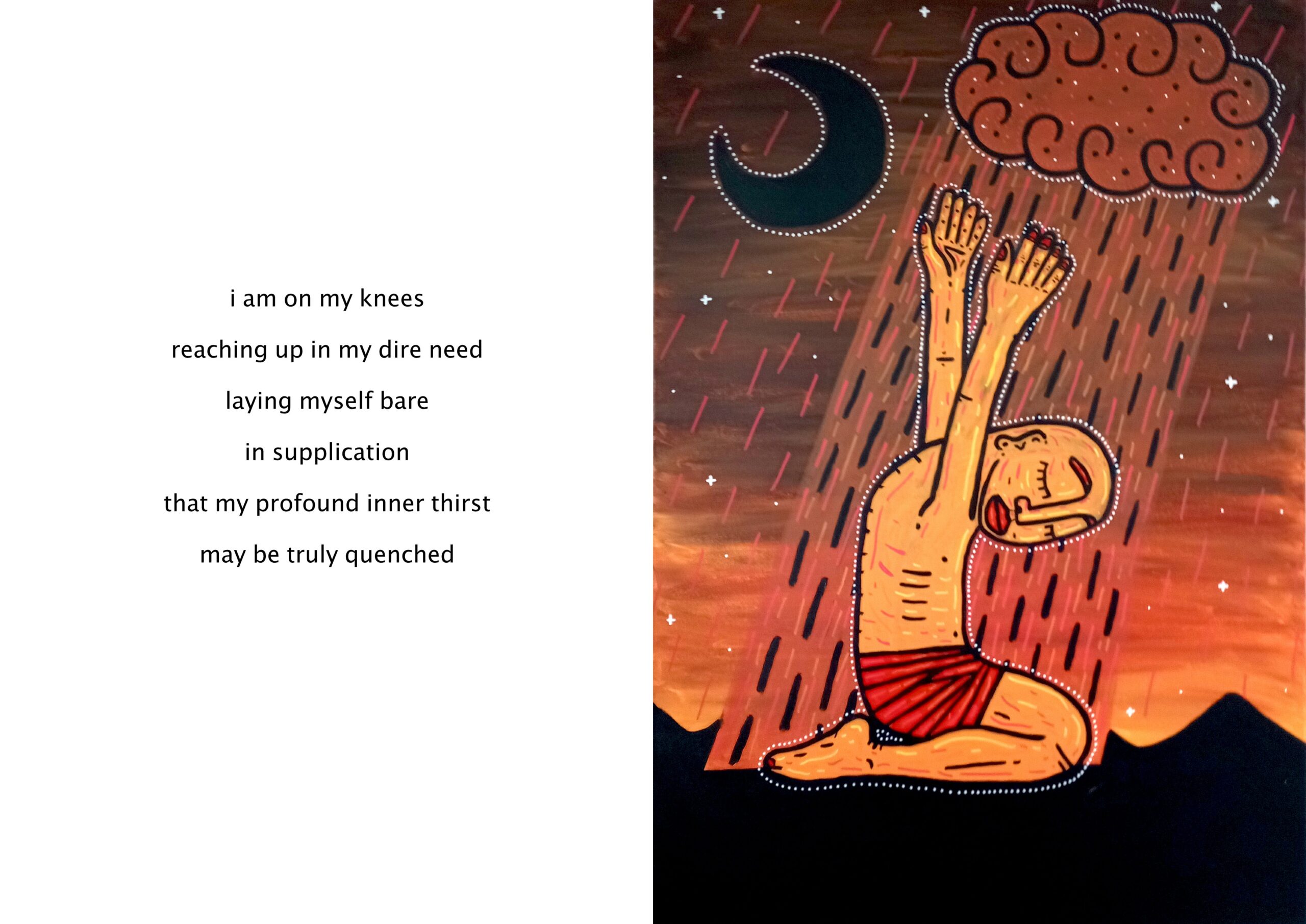 An exhibition of Alex Pawson's work accompanied by a poetic response by Gilly Pawson.
Alex Pawson is an artist who originally studied Graphic Design at Kingston University & has since travelled the world making art. His vibrantly coloured work has been inspired by his many travels and has included large scale murals and a substantial body of work on paper, as well as lending his unique style to more unorthodox objects such as vans & guitars. Most recently, he has made his mark in Cardiff, where he has painted a number of murals, working both independently as well as collaboratively with the community.
Alex's mother, Gilly Pawson, is also an artist and a writer. Originally inspired by the structure of traditional haiku, Gilly has created her own individual style of poetry within which she expresses her desire for connection to the spiritual.For this exhibition,she has written a poetic and contemplative response to complement Alex's beautiful images.
Instagram: stay_wholesome_arts