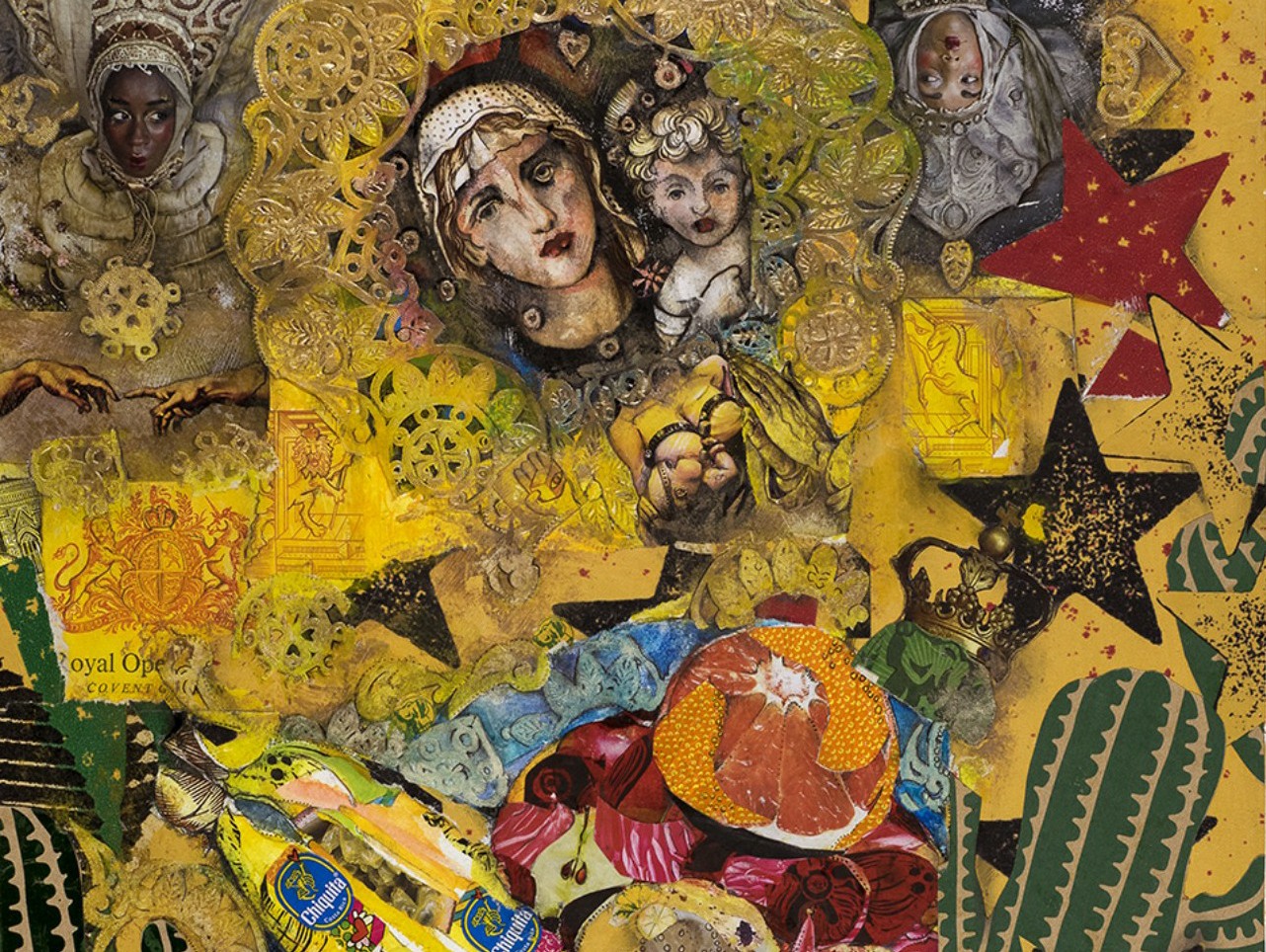 Collages by Yolande Henebery.
With the use of collage, paint and collected treasured items, Henebury's layered and textured work takes us on a journey through her abstract vision of memory landscape.
Her passion for bold colour and use of inks, pencil and fabric, enhances the detail in her landscape and still life compositions. We are invited to share in the delights of this rich and intricate work that keeps on giving, with each viewing we discover something new.
Yolande Henebery's background is in textiles, having studied at Bretton Hall Sculpture Park, then finished at Goldsmiths in 1989 in Textile Art.