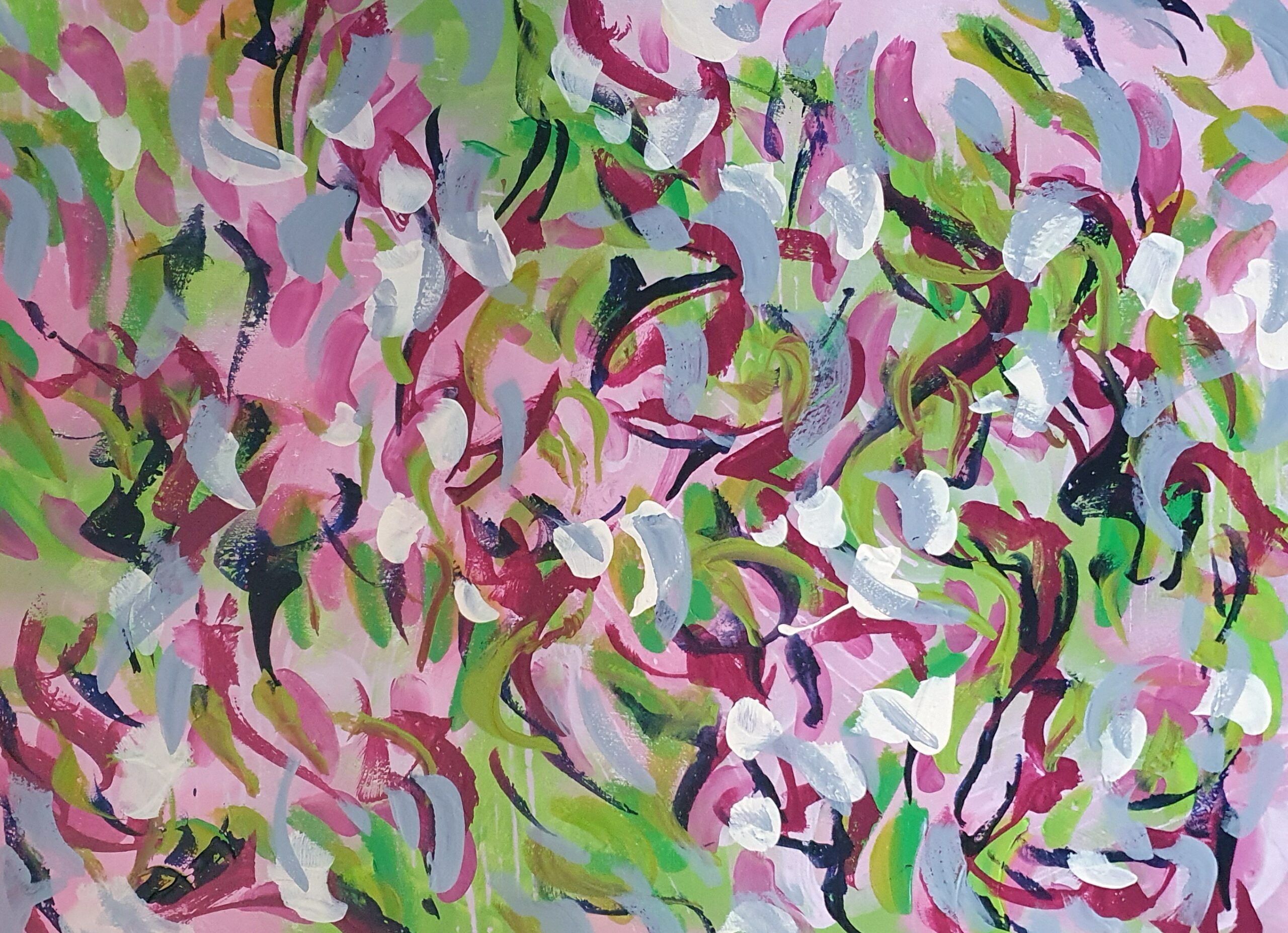 Painting by Laurel Smart
Laurel is well known for her large abstract canvases full of energy and colour.
Following Laurel's successful spring show at Tetbury Goods Shed Arts Centre, this exhibition brings together a selection of recent works ranging in size. Most of this is being shown for the first time.
Laurel's work is colourful, dynamic and evocative, drawing out abstract themes from intuitive gesture and mark making.
Her work is often a complex relationship between chaos and order, finding and losing her way, disrupting the obvious and discovering surprises. Once finished, it takes time to fully engage with the work which evolves the longer you look at it.
Laurel says, "The painting will often impose itself on me and I follow where it leads, rather than taking it somewhere else. It is rather like a conversation, I respond to the last mark and a new dynamic is created. I never really know where it will take me." She has an intense relationship with the paint and a mastery of colour. Her working method is unpredictable and can be frustrating and exciting in equal parts.