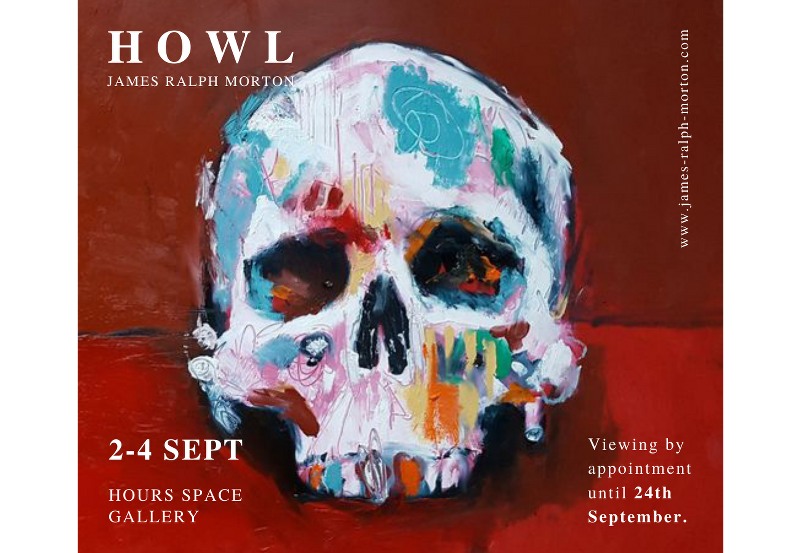 Paintings by James Ralph Morton
Howl is a new collection of work I will be showing in September. Here I will be exhibiting skulls, birds, portraits, and large shadowy figures, emerging and disappearing into view, creating eerie narratives.
My work is imbued with reactive immediacy of capturing a person at a specific moment in time. Characterful faces form the main terrain in which colours are manoeuvred across the canvas, using a variety of tools and techniques. Winsome, thoughtful, melancholy, and focused; each face expresses the panoply of emotions available to humankind. Often starting with a photo, the final image leaves the photo to become something else entirely, as I use gestural marks to push and pull individual features into an even deeper truth.
All Welcome.