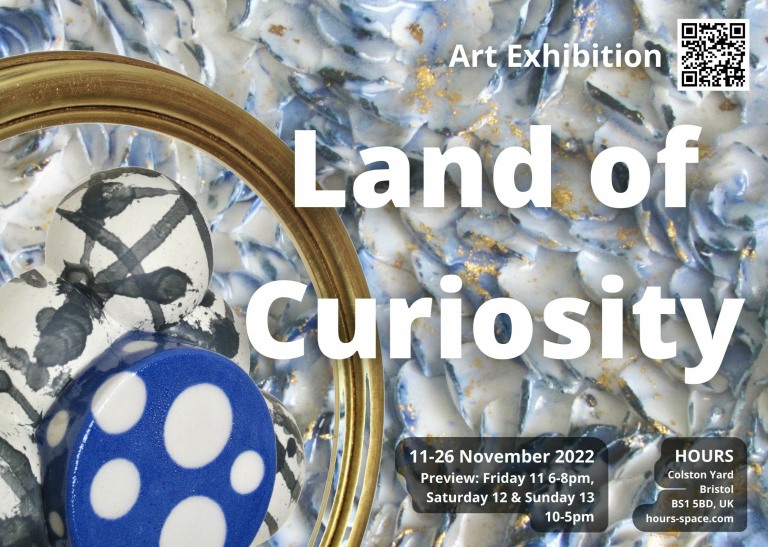 Welcome to the Land of Curiosity, a group exhibition of the art of Martin and Wen-Hsi Harman.
These two UK based artists come together to show their hand-made one-off artworks ranging from stoneware, porcelain sculpture and painting.
Come and join us in this Free exhibition where you will find A Land of Curiosity filled with art to move us, to invite new ideas and trigger the senses. We can show you the door, it is up to you to enter and discover its mysteries.
Welcome to follow hashtag #️landofcuriositybristoluk across your favourite social media platforms where you can find and share all things art from the show.
We are looking forward to seeing you!
Artist – Martin Harman: www.martinharmanart.com
Artist – Wen-Hsi Harman: https://www.wenhsichenceramics.com/