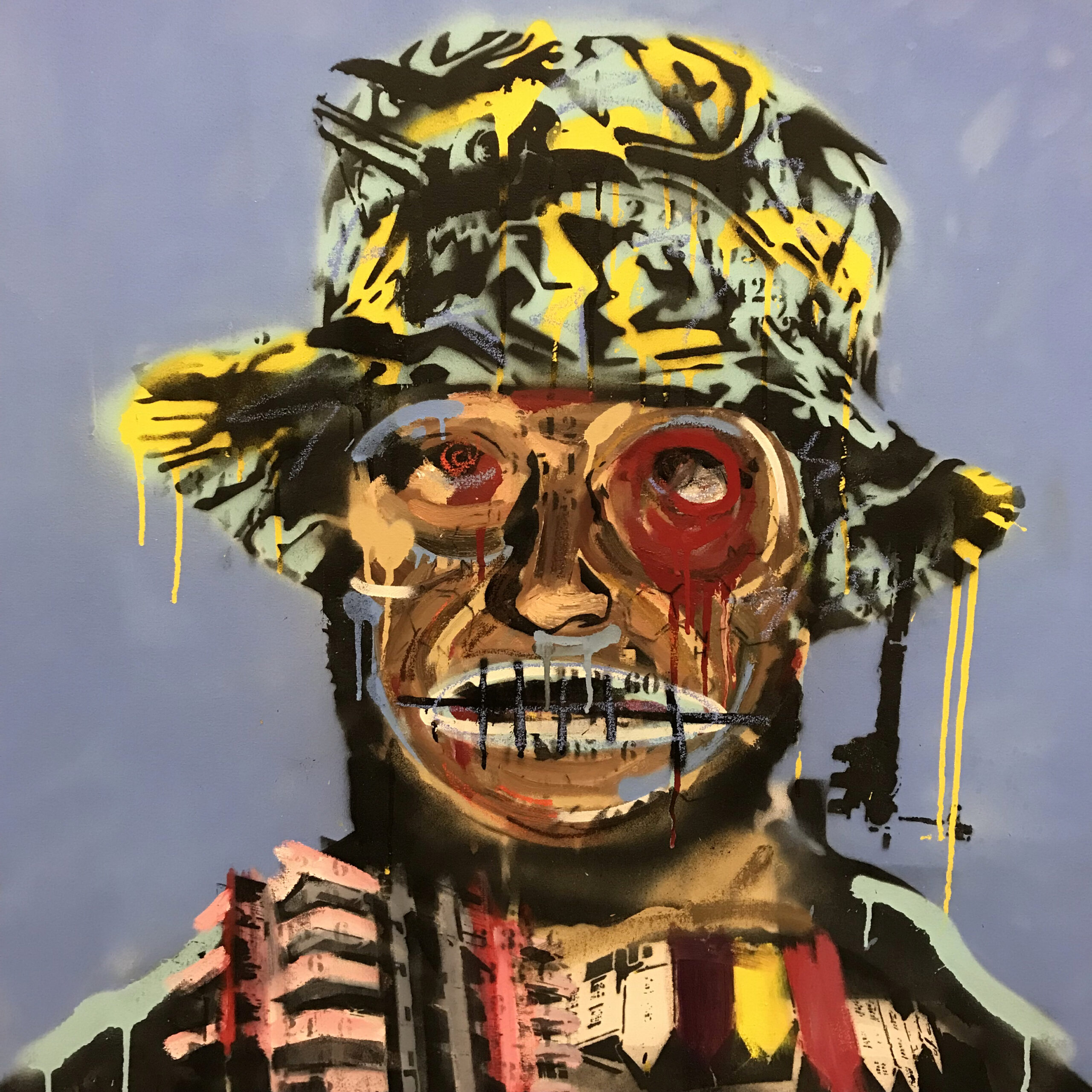 paintings by Hoax & Akarat
Akarat and Hoax are showing a collection of some of their paintings from the last few years. For both artists these paintings mark the transitional moments from wall to canvas, canvas to wall. Each taking spray paint with them.
The graffiti duo have been painting the streets of Bristol since the mid 2000's alongside the large community of artists and youths, claiming some sort of ownership of their environment. They have gone on to show in galleries around the country including the Display Gallery, London, with the Chapman brothers, Gavin Turk and others. Their work is published in the books "Art and Politics" and "Street Art from Around the World" as well as national news papers, Huffinton post. These publications have shown the two artists painting walls like the "Eton posse" and "So far, so good".
Hoax's paintings are from a unique perspective. His experiences with mental health and his visions from the spiritual world, bring an examined life into reality through painting.
Akarat, fascinated by the imagery of mass culture that smothers the cityscape and our screens, constructs his visions from the collective of images and their hidden ideologies. The contrast with Hoax's more involuntary visions leads to endless talks between the two on where these "visions" are coming from. "Don't worry about that" is a phrase that comes up a lot, encouraging us all to sometimes just be an observer. In these times of social media, when we are constantly encouraged to give an opinion on every subject in the world. It is not lost on Hoax and Akarat that there is hypocrisy in this, as they are add to the 'noise'.
These paintings are markers in time of questions, rather than answers.
Akarat: Instagram- akarat.com64 website-akaratthepainter.com
Hoax Instagram- com64_hoax