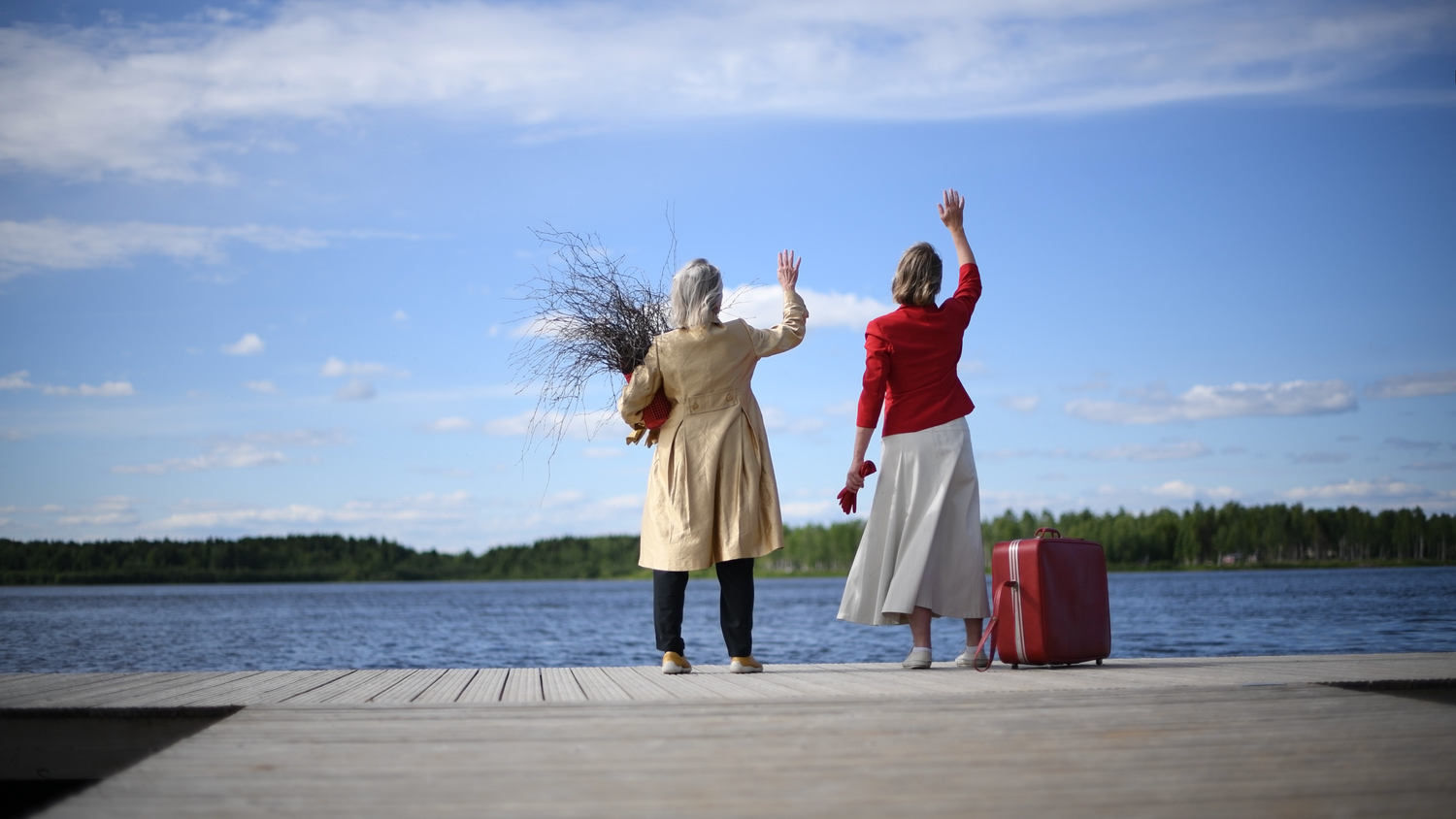 Join us for a conversation and film screening hosted by Eeva-Maria Mutka and guests at HOURS Space, Bristol.
This event includes the first UK presentation of Mothers|Lands, a three-part film series by Scotty Hardwig in collaboration with movement artists Eeva-Maria Mutka (Finland), Susanna Recchia (Italy), and Claudia Lavista (Mexico). Each short film combines myth and movement in the featured dancers' home landscapes, revealing both people and place. Matkalla, the first of the three films, has won Best Dance Film awards at festivals in Belgium, Sweden, Germany, Greece and Canada, and was a finalist nominee for Best Experimental at Cannes World Film Festival 2023: Remember the Future.
Movement artist Eeva-Maria Mutka has been featured in films since she was a teen in Finland, followed by a career as a performer and maker based in the UK. Recent projects include her own visual performance pieces Shimmer and Seeds, Body and Earth film series (body-earth.com), Pneuma with Miranda Tufnell, Close Streams with Gaby Agis. Born in Finland, Eeva-Maria moved to the UK to study, created Pen Pynfarch artist residency with husband Andy Paget in Wales, and now resides with family in Bristol.
Come celebrate with Eeva-Maria and her US collaborators, and enjoy dialogue about the process of moving-making-and filming and the first viewing of this trio of films.
Films in order of screening:
MATKALLA – Info & Trailer http://anatomyzero.com/#/matkalla/
COLEI CHE ATTENDE – Info & Trailer http://anatomyzero.com/#/colei-che-attende/
SUEÑO DE OBSIDIANA – Info & Trailer http://anatomyzero.com/#/obsidiana/
Event Organiser Eeva-Maria Mutka – https://www.eevamariamutka.com/
Get in touch with any questions, and invite a friend!
Fb Messenger or eevamariamutka@gmail.com