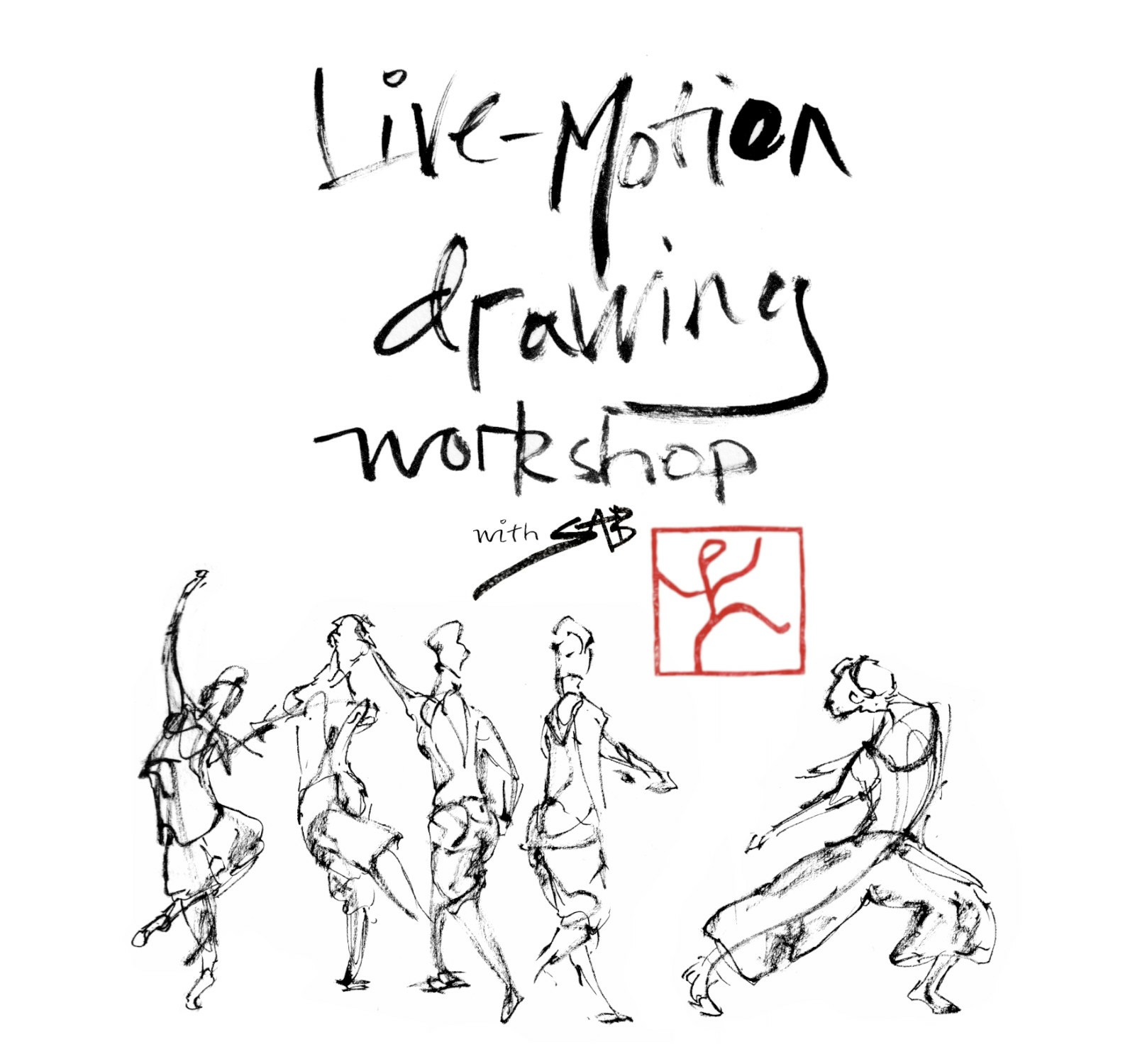 Learn to capture the art of movement at Bristol's first tutored live-motion drawing workshop. Guided by live-motion artist, Sachin Babbar (SAB), the sessions cover fundamental techniques such as gesture drawing, form and dynamic composition to help you translate the energy and vitality of dance onto paper.
An array of local talented dancers from varied disciplines (Contact Improvisation, Contemporary, Ballet etc.) will feature as the subject of these workshops. They will act out still poses and dance sequences specially curated to introduce you to this art form.
All skill levels welcomed and encouraged. We will explore the power of motion in a relaxed and supportive environment. Workshops will be held at HOURS gallery and event space in central Bristol.
Our first workshop model is local dancer Maria Martinez.
Her practice is a reflection of her unique journey. Starting to dance at 18, her background in music and passion for visual arts influence her style. Unlike traditional training, Maria's practice focuses on her body's feelings and cues rather than conforming to set techniques. It's an intuitive and authentic approach, allowing her to explore movement with freedom and self-awareness. She connects deeply with her body, using it as an instrument to express rhythm and flow – a reflection of her inner world – a captivating journey of self-discovery.
Practical stuff:
Paper and pencils will be provided but feel free to bring along any materials you are currently using or wanting to explore

Bookings:
Via headfirst https://hdfst.uk/e92939, or
email SAB at sachin.babbar4@gmail.com
On the day:
Please arrive on time
There is limited parking available on Colston St
The studio, HOURS, is located behind an Indian restaurant called 'Haveli the Yard'
It's accessible via a corridor that is next to 'Bike Workshop'
Facilities:
Adult changing
Refreshments available
Toilets
Wheelchair accessible