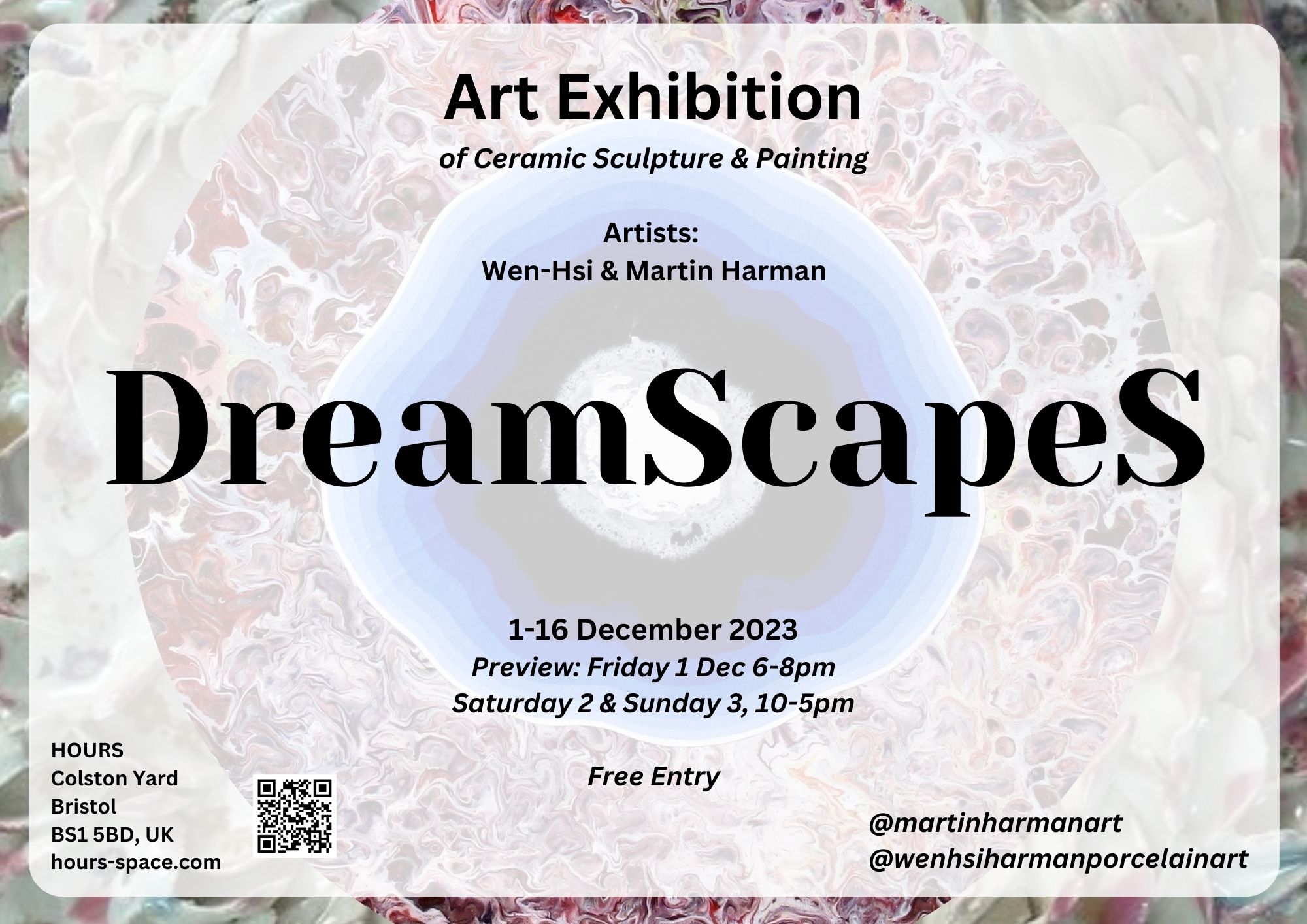 Prepare to be transported to DreamScapeS. A Free Art Exhibition filled with a landscape of mystery, curiosity and introspection!
Martin and Wen-Hsi Harman welcome you to discover our otherworldly ceramic sculptures and paintings.
Immerse yourself in the cosmic portals of perception. This exhibition beckons you to discover the intricate dance between imagination and reality. A blend of form and concept.
"DreamScapeS is not just an exhibition it is an experience. Whether you are an art enthusiast, a seeker of the unknown, or someone looking for a unique and meaningful gift this upcoming holiday season, this exhibition offers you something truly extraordinary.
Join us for the free opening preview on Friday 1st, 6-8pm with an Artist Talk from 7-7:30pm. Be among the first to unravel the secrets of "DreamScapeS". This exhibition will continue to be open to the public from Saturday 2nd 10-5pm, Sunday 3rd 10-5pm and until 16th by appointment only.
Welcome to use hashtag #️dreamscapes@hours across your social media platforms where you can share all things art from the show.
We are both excited and looking forward to seeing you!
Contact
Artist – Martin Harman: www.martinharmanart.com
Artist – Wen-Hsi Harman: https://www.wenhsichenceramics.com/