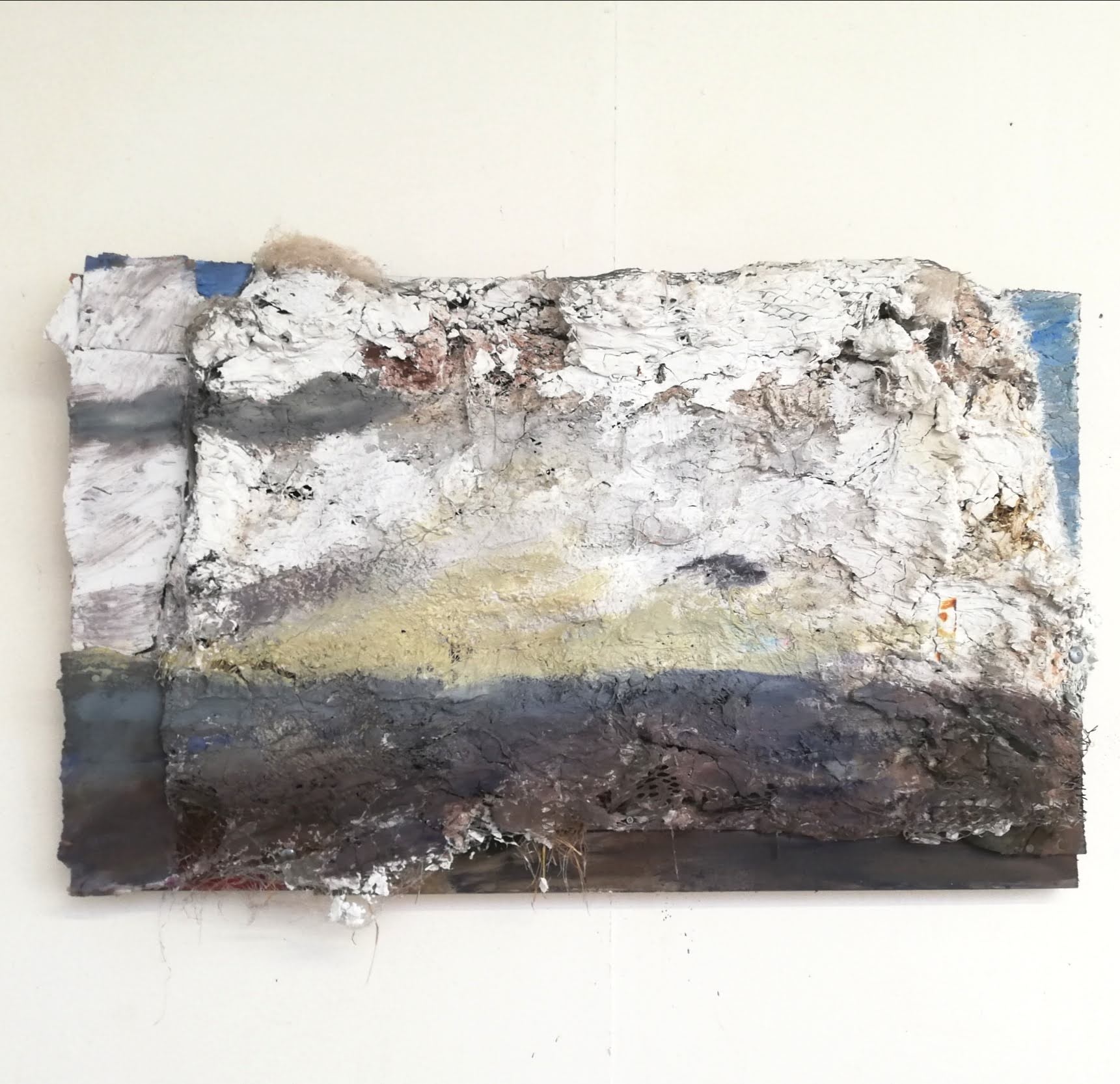 To visit on Friday 2nd 6- 9 pm, or Saturday 3rd 11am till 5 pm, please email hello@hours-space.com to book a slot, so we can keep to the rule of 6.
A series of paintings, especially for HOURS. The painter uses unconventional materials, as well as paint to suggest the rawness of the landscape.
Clouds, rain and sun race across deeply textured and broken landscapes.
There is a related poetry workshop with Dawn Gorman.